If a cluttered desk means a cluttered mind, what does a cluttered house mean?  Conquering clutter can be daunting and overwhelming—especially if you don't know where to start. But, with a plan, decluttering can be a cathartic experience. Are you ready to let go of clutter and embrace a more organized house? Help us celebrate National Clean Off Your Desk Day by tackling clutter head-on with these helpful tips.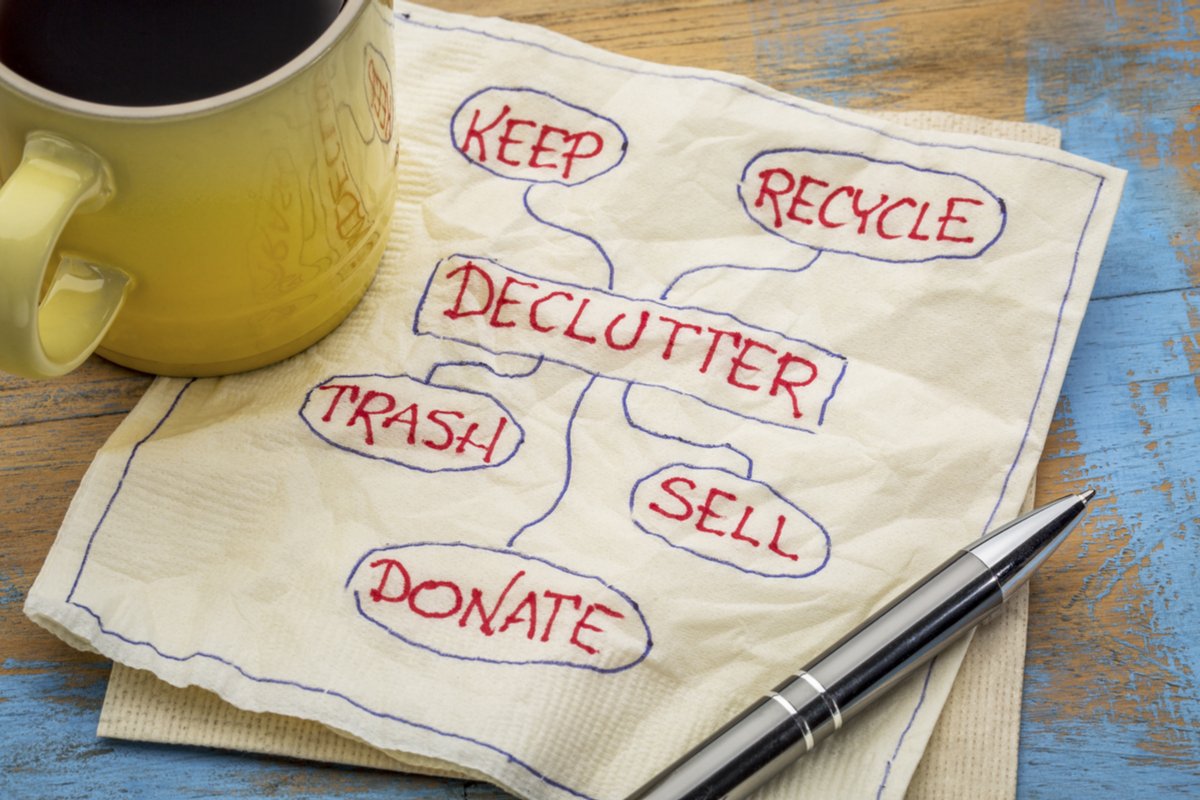 Tidy Up In Three Easy Steps
Go room by room.

Thinking about organizing an entire house in one shot can be overwhelming and discourage you before you even get started. Instead, tackle one room or area at a time. That way, not only are you breaking a big project into more manageable chunks, the mess will be contained to one room at a time.

Don't be afraid to get rid of stuff.

One of the key parts of decluttering is getting rid of anything no longer needed, used, or wanted. Go through your closet and donate clothes that no longer fit or you haven't worn in the last year. Throw out any old papers crowding your desk. Donate any toys and other knick-knacks that are just gathering dust. It can be difficult to part with some of it, but letting go of clutter is a breath of fresh air.

A place for everything, and everything in its place. Assign anything you can't part with its own special place—and then make a conscious effort to put it back in its place. If you need help with this part, picking up different storage solutions is a great place to start. Today, there are storage solutions for pretty much any part of your house, and they often do double duty as decor pieces, so you can declutter in style. If your dresser is overrun with backless earrings and tangled necklaces, try a minimalist jewelry box/organizer like the

Umbra Stowit Jewelry Box

, so all of your jewelry is one place (no more missing earrings!). If your closet is bursting at the seams with clothes and shoes even after making your donations, try doubling up on hanger space with a

Clothes Rack

that hangs vertically so you can see your clothes more easily

and

free up valuable closet space. For even more closet space you can also try relocating things like shoes under the bed or dresser with a clever

Shoe Under Shoe Organizer

. Declutter the living room by storing trinkets, photos, and other small items in a sleek

Umbra Spindle Storage Box

. Finally, give yourself even more storage space by adding shelves to unusable parts of any room with a

5 Shelf Corner Unit

.
Bonus tip: After you've conquered the clutter, use the 2-minute rule to keep your house tidy and organized. If a task takes 2 minutes or less to complete, do it immediately. In other words, don't put off washing those few dishes in the sink or hanging up your coat.
Do you have any helpful organizing and decluttering tips not on the list? We'd love to hear them! Share them with us in the comments below.