It's no secret that gardening is beneficial to your health. It keeps you active, increases your consumption of vegetables and fruit, and provides food security. But not everyone owns a home or has access to a sizable amount of land to work. Luckily, community gardens are sprouting up in cities near you!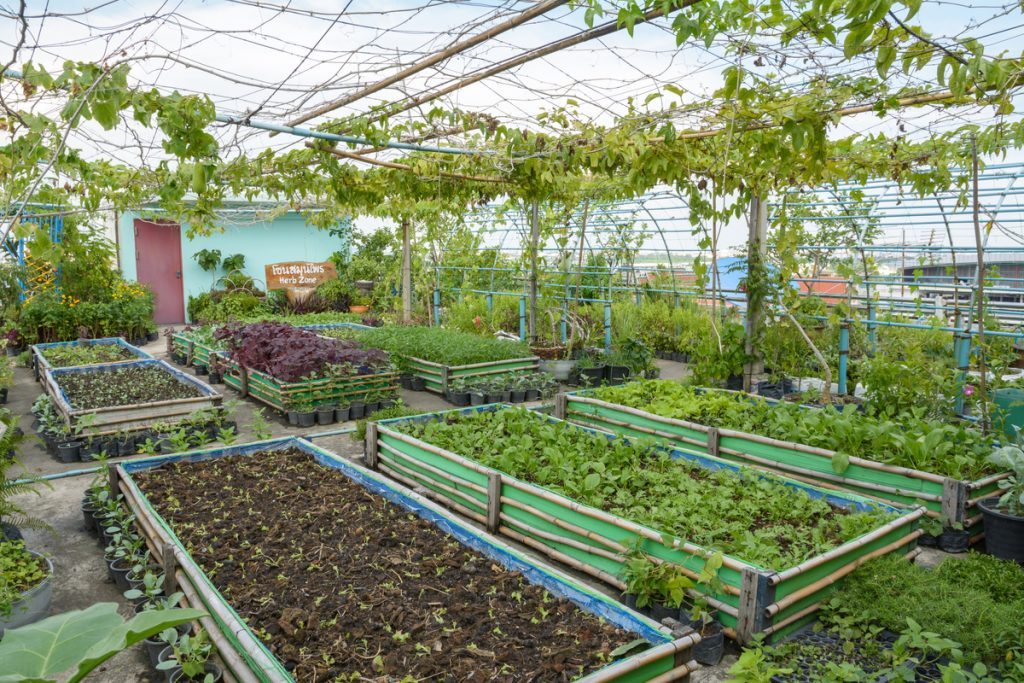 WHAT IS A COMMUNITY GARDEN?
If you're not familiar with the concept of a community garden, here's the gist: a large lot of land is purchased or donated by the city or an organization that allows members of the community to cultivate to grow fruits, veggies, and herbs. The structure of community gardens varies city-to-city. There may be one large garden where everyone is responsible for working the entire garden. Or you'll pay a fee for a plot of land, and are only responsible for that plot. You can easily find community gardens near you via the American Community Garden Association.
WHAT DO I NEED?
Most community gardens already have tools available for community use. This is great for folks are not sure what to buy or don't want to deal with the hassle of lugging around heavy tools. However, because tools are shared, they may not end up in the designated storage area. Or other members are using them when you decide to go to the garden.
Purchasing your own tools not only ensures that you'll have the appropriate tools on hand, but it also lets you get tools that feel comfortable in your hands. Some gardening tools are heavy. They're painful to lug around. Especially garden hoses.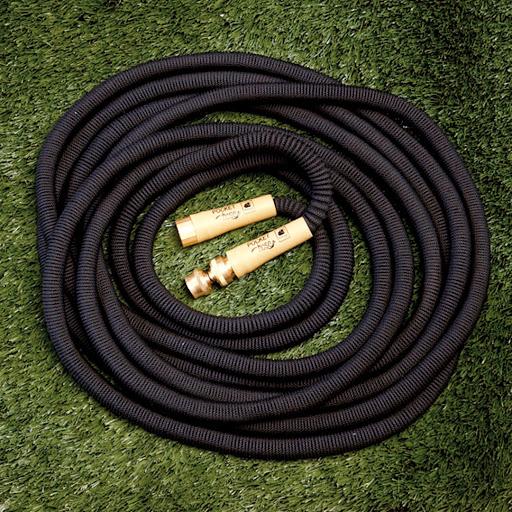 POCKET HOSE
Water is essential to any garden. But watering a garden with a rubber garden hose is painful. It's a hassle to unroll, to wrangle, and to roll back up again. Plus, when it gets wet, it's full of mud and other debris. Pocket Hose Brass Bullet is super-lightweight. Even if you don't have the upper body strength to pull a traditional rubber garden hose, Brass Bullet's lightweight design is easy enough for anyone of any strength level to handle. Plus, living in an apartment or renting a small home or room leaves you little space for storage. Pocket Hose Brass Bullet coils into a nice, neat bundle that easily stores in your drawer, on your shelf, or in a bag. Seamless fabric protects the inner hose from leaks and no-kink connector protectors prevent your connections from tearing.
HAND TOOLS
Investing in quality hand tools for your garden is worth the money spent. After all, they work as an extension of your body. Basic hand tools include a cultivator, hoe, and shovel. This set sold via The Grommet is small and lightweight, weighing about a pound. Plus, the stainless-steel heads paired with a natural bamboo handle are guaranteed for a lifetime.
HANDCART
Unless you've got super-human strength to lug all your gear and bags of soil, you're going to need a practical handcart to carry your supplies. When I lived in an apartment, I didn't have much space for extra stuff. Whatever I did buy had to fold flat to store under my bed on along the wall in my microscopic closet. Deluxe Climb Cart is a folding hand cart that climbs (and descends) stairs with you. You can easily tote your tools down your fifth-floor walkup without running the risk of falling. Climb Cart's deluxe waterproof bag is ideal for gardening supplies. The interior is easy to clean and holds a ton of stuff. Plus, you can remove the bag to haul supplies to and fro within the community garden. When you're not using it, Climb Cart stores flat for super-easy storage.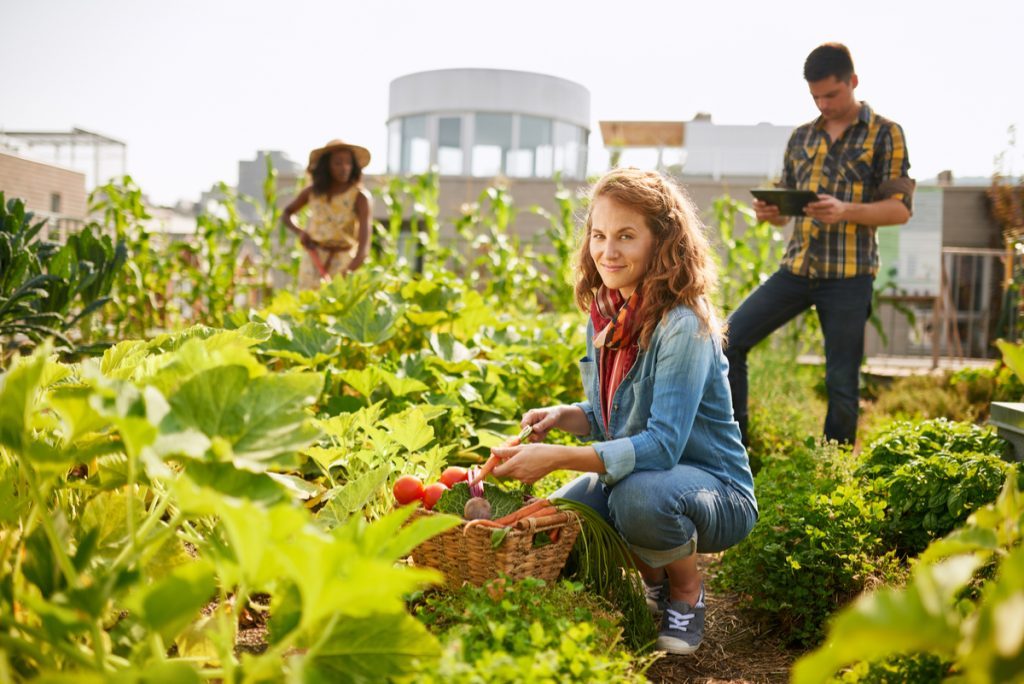 Not a community garden near you? Share your passion with other members in your neighborhood and consider starting one!