My closest family members live at least an hour and a half away from me, so getting together with them requires careful planning, especially around the holidays. We work drastically different schedules, making seeing them even more challenging. Yet, with all the planning, double-checking dates, holiday shopping, and conquering the grocery store, blocking out time to thoroughly clean always seems to escape me. Don't misunderstand – I'm a cleaning fanatic. But when I have company over my house, every surface must be immaculate. For example, during the week I'll vacuum my couch cushions and wash the cushion covers every couple of weeks. But when company is coming over, I'll wash them that morning to ensure freshness. With the holiday hustle in full swing, it's difficult to dedicate a lot of time to cleaning, when other tasks demand my attention. However, I have found five tools that speed up my cleaning time and allow me to still clean thoroughly.
1. Hurricane Spin Scrubber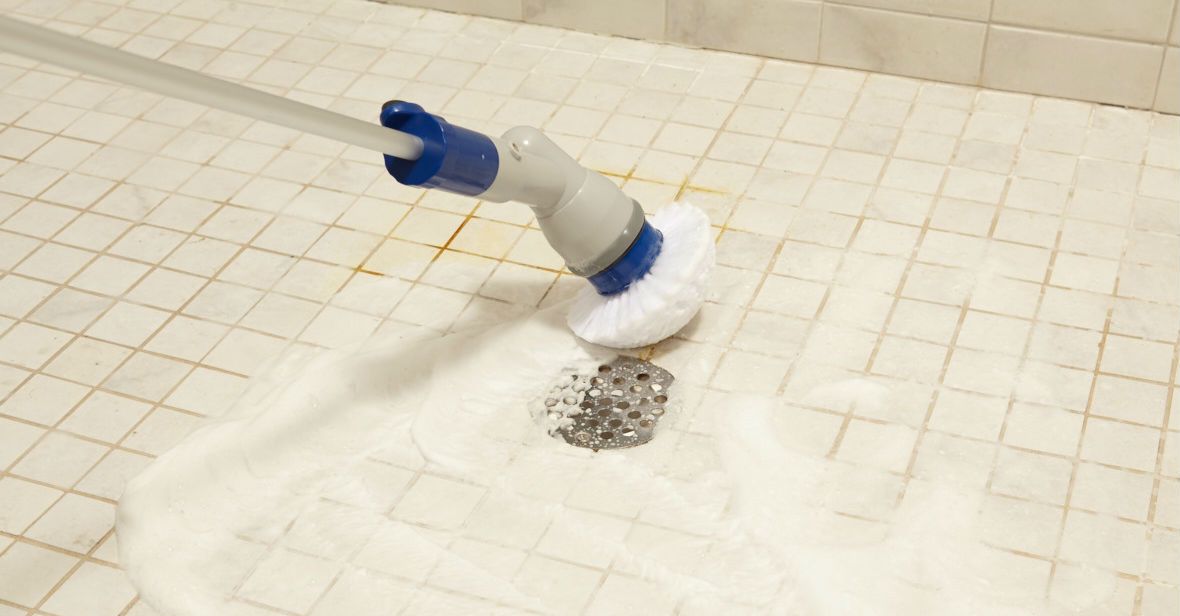 I don't know about you, but all of my adult life I have struggled with cleaning the tile and grout in my kitchen and bathroom. I would spend hours kneeling on my floor in my tiny bathroom, scrubbing the beige tile floor with brushes of two different sizes and a soapy bleach solution. Even after putting my entire upper body strength into scrubbing, when I rinsed the tile of the frothy suds, it looked no different from when I started. Until I ordered a Hurricane Spin Scrubber. I couldn't wait to open the package when it arrived in the mail. (And, admittedly, the anticipation was killing me waiting for it to fully charge before use!) After the Spin Scrubber charged, I was ready to rock n' roll. I decided to use it in my shower stall first. It is a small, enclosed stall with very little air ventilation. Unless I keep the door open, the stall gets mildewy. I sprayed a bleach and soap solution on the entire tile surface and let it sit for a minute. Attaching the large, flat brush, I braced myself and turned it on. Just adding a slight amount of pressure to the handle, I scrubbed my entire shower stall floor thoroughly, just under 5 minutes. And what's better is that I didn't have to get on my knees to scrub. When I rinsed the floor, it was noticeably brighter and removed a lot of the mineral discoloration that is common with hard water. The grout reverted back to its original white color. I finished the entire shower in about 10 minutes without bending or straining. The cone brush head even allowed me to scrub in the channel of the shower door that's always impossible for me to clean. Now, weekly cleaning is more efficient!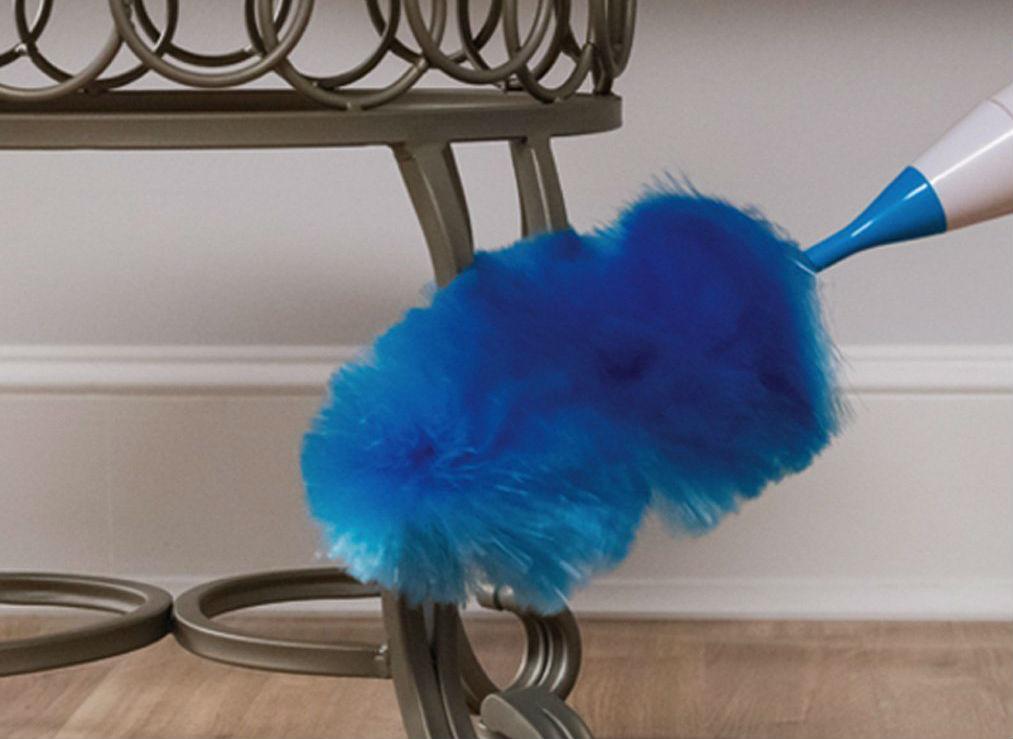 I am fanatical when it comes to dusting. Mostly because I'm allergic. And I have a lot of cats. My eyes get really itchy and irritated and feel like they're on fire when the dust starts to build up on any surface in my house. Before I polish the wood furniture, I need to get the surface dust off. I used to use my vacuum's brush attachment to try to navigate between sculptures, picture frames, and books, but it's big, clunky, and difficult to maneuver. Luckily, there's Hurricane Spin Duster. Again, I really couldn't wait to start cleaning and when it finally arrived, I ripped it out of the box, put in the batteries, and got to work. Other dust wands I had used previously either left a little bit of dust on my furniture surface or emitted a large plume of dust if I accidentally banged it against another surface. Hurricane Spin Duster, on the other hand, kept the dust trapped in the bristles and didn't create that suffocating plume no matter how hard I banged the duster against my hand. Because the Spin Duster is motorized, there's little work I have to do – just pass it over the areas I want to be dusted. The Spin Duster did the hard work. And when I was finished dusting, I was able to remove the dusting head and wash it with soapy water, ready for use the next go around.
3. Hurricane In & Out Mop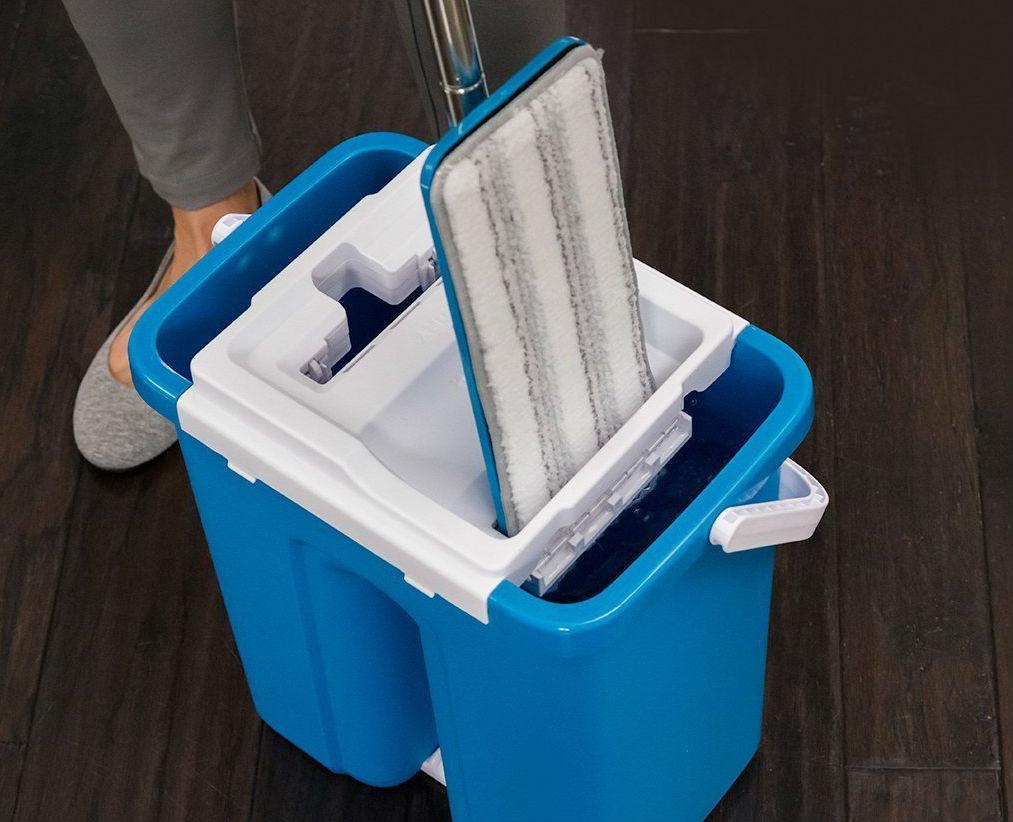 I have a love/hate relationship with my floors. The majority of the flooring in my house is made of laminate planks. But they're really poor quality (it's one of my first major home renovation projects). I had used a self-wringing mop for years. While it worked okay, I always end up trapping myself in a corner, impatiently waiting for the floor to dry so I can walk over it. (The floors are the last thing I clean during a cleaning stint, so at that point, I just want to sit down and relax.) Then, one day I noticed that part of the floor started bubbling. Turns out that there was too much water sitting on my flippin' floor and it seeped down into the fiber. Ugh. Two things attracted me to the Hurricane In & Out Mop. The first was that it has a microfiber mop head that's machine washable. The second is that it washes and dries the mop head. I'm a sucker for microfiber and love its universality, especially when it comes to cleaning. The Hurricane In & Out Mop was the answer to my floor-cleaning misadventures I was looking for. The microfiber mop heads clean really easy inside the bucket and I can dry them to my preference easily. Just a few dips in the dryer side of the bucket removes the excess water that was bubbling my floors. Now my floors dry super-quick so my cats and I don't have to wait and worry about leaving footprints (paw prints) on the floors.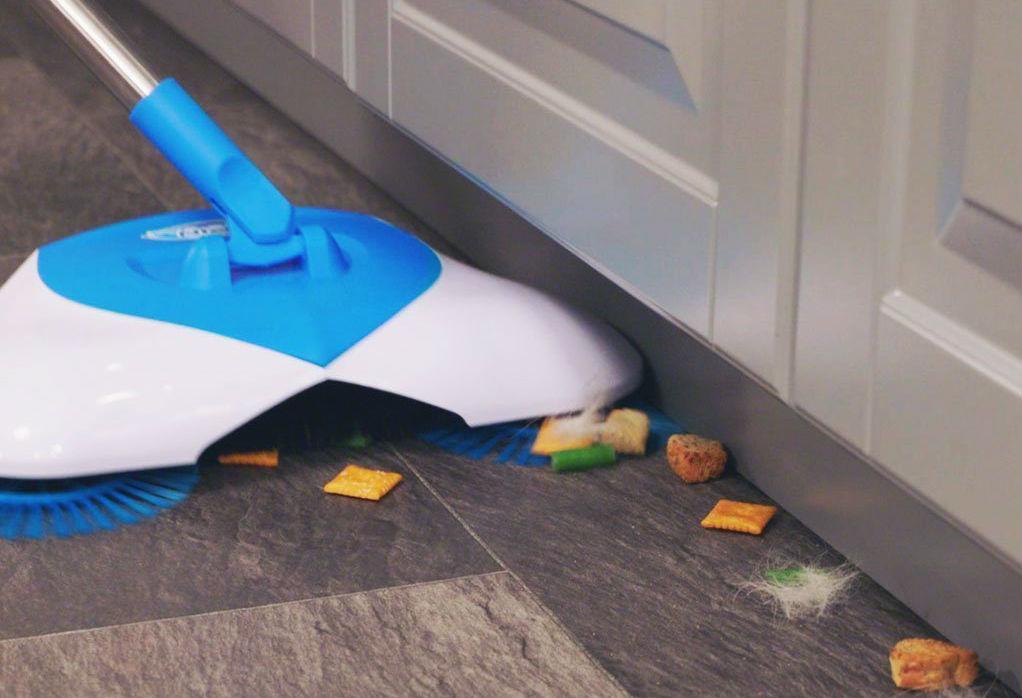 As a mother of a toddler and a pet guardian to seven cats, daily cleaning and straightening up is a must. It's infallible that my son will accidentally create messes (insert any crumb scenario here). And my cats? Somehow kibble always makes its way out of the food bowl and litter is always kicked out of the box. I used to use a regular dustpan and broom. But there's always the line of dirt or litter that never seems to make its way into the pan. Super-annoying and totally gross. To solve this dilemma, I use the Hurricane Spin Broom. I love how the three brushes push the dirt and crumbs into the collection bin. It's really convenient for daily upkeep. It even sucks up the random tumbleweed of cat hair that periodically rolls across the floor from some hidden dimension underneath a heavy piece of furniture. The trick to using it is to only go in a forward motion and apply a slight downward pressure like you're pushing the broom base to the floor. When the collection bin gets filled up, it easily empties into the trash. All I have to do is press a button. I don't have to worry about that mishap of judging the distance between the dustpan and garbage can anymore (which has happened more times than I'd like to admit).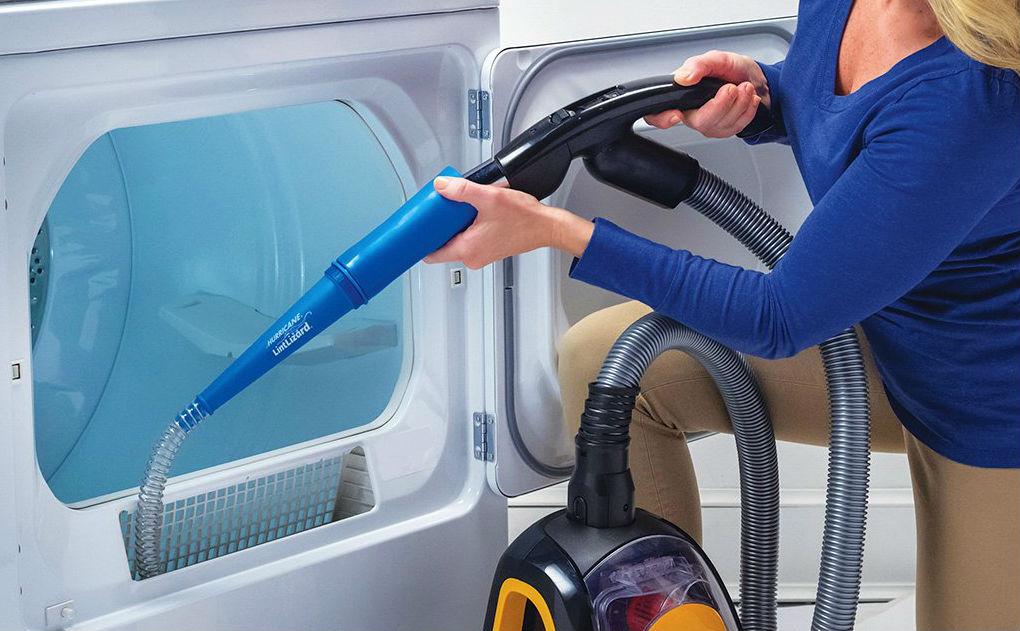 Okay, so it may not sound like a way to make your cleaning go faster, but stick with me on this one, because there are several points I intend to make that reflect Hurricane Lint Lizard's awesomeness. Like any dryer, mine includes a lint trap. I clean it after every load I dry. However, the door to my dryer has these annoying holes, which I guess suck up the lint and dispose them into the trap. So, essentially, the dryer lint goes through the dryer door before it makes itself home in the wire mesh. And, on top of that, there's still lint that has escaped the fine mesh basket, collecting in the air shaft. At the end of the day, I have three areas I have to worry about a lint fire spontaneously igniting while I'm drying laundry. Plus, all that lint build-up makes it my drying time longer. I don't know about you, but I like to put my laundry on one dryer cycle and not worry about it. I hate when I start folding clothes to reach a damp pocket within my dryer where there's like four or five articles of clothing semi-damp. The point is, cleaning that lint trap is not enough. Hurricane Lint Lizard allows me to use the power of my vacuum to reach deep into my dryer vent and pull out the lint hiding out in there. And it makes cleaning the lint from the dryer door sooooo much easier. (I tried using one of those long lint wands with the stiff bristles. . . what a nightmare trying clean it. Never again!) And the best part? I don't have to worry about those random renegade lint bunnies that escape the trap and drop from my fingers that hide just out of my vacuum's reach. Nope. Since Hurricane Lint Lizard attaches to my vacuum, that lint colony finds itself a home in my vacuum canister (and then the trash). I noticed a huge difference in my dryer's performance after I started a bi-weekly Lint Lizard cleaning schedule. There's no more worrying about those damp pockets of laundry that give you false hope that your load is complete. Now I spend less time drying my clothes since my dryer works like when I first got it.