Memorial Day is right around the corner, and that means a three-day weekend full of sun, fun, and spending time with people we love! If your plans for Memorial Day include a classic cook-out, check out these 7 must-haves below for the best Memorial Day ever!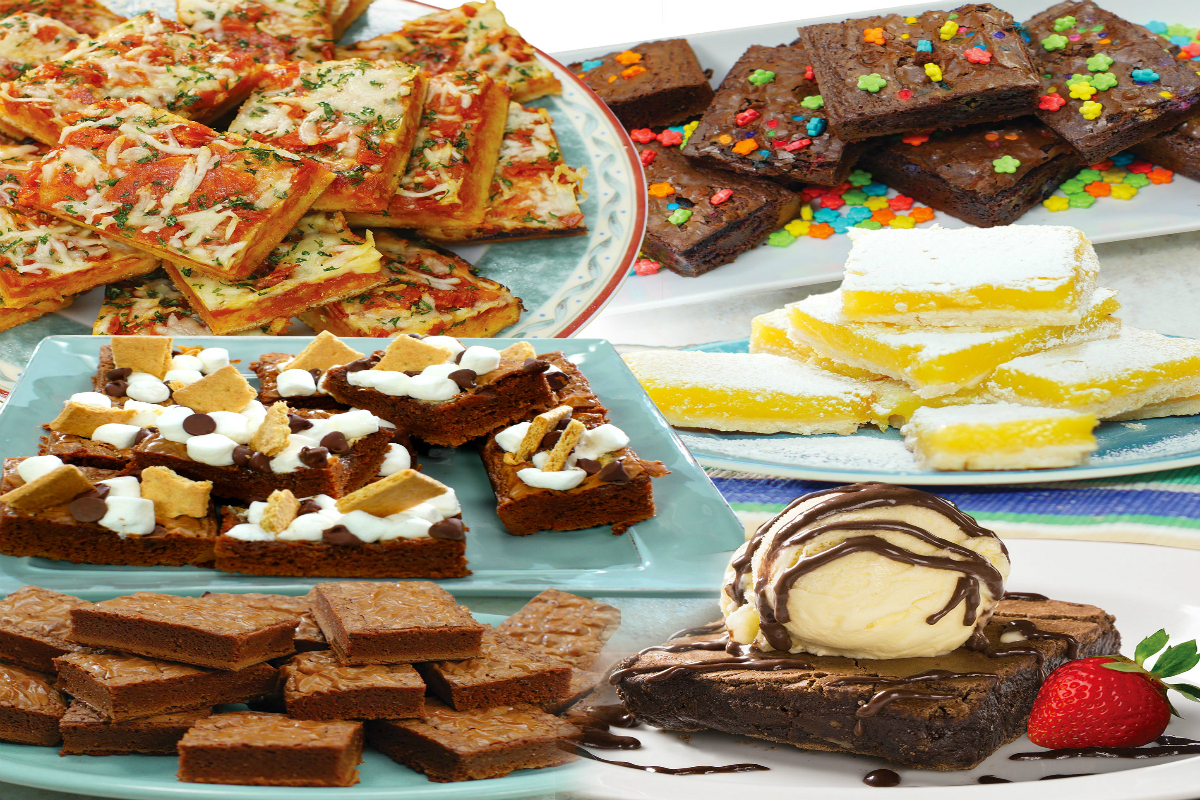 No party is complete without dessert! But, for outdoor entertaining like a Memorial Day cook-out, the best kinds of desserts are ones you can eat with your hands! One of my favorite handheld desserts is a classic fudgy brownie (without nuts, of course). Our Brownie Bonanza Pan makes it easy to get perfectly-sized, evenly-baked brownies for a crowd—plus, you can serve the finished treats right in the pan! We recommend this "Best Brownies" recipe from All Recipes for the perfect cracked-top fudgy brownies—even without the frosting, they're lick-the-pan good!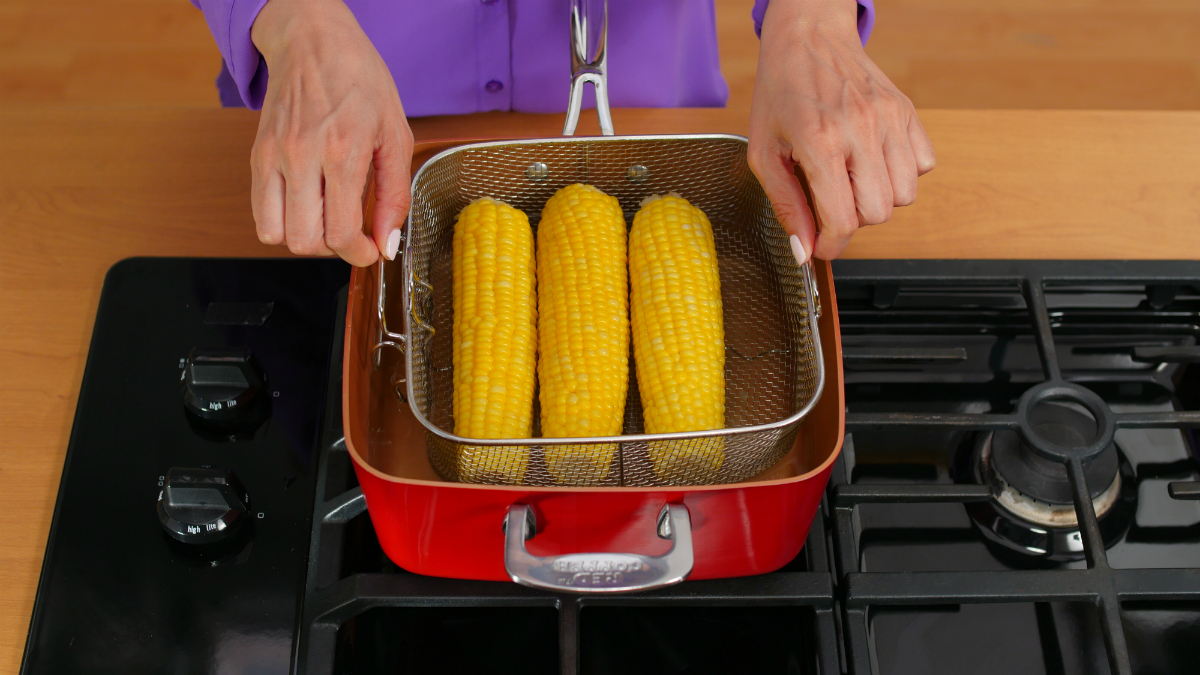 Don't get me wrong, I love a juicy grilled burger or steak as much as the next person. But, your beloved grill isn't the best tool for cooking everything. For everything else, there's Red Copper! Our Red Copper Square Pan 5-pc Set can handle deep-frying wings or Jalapeno Poppers, roasting veggies, baking and broiling ribs, and steaming fish!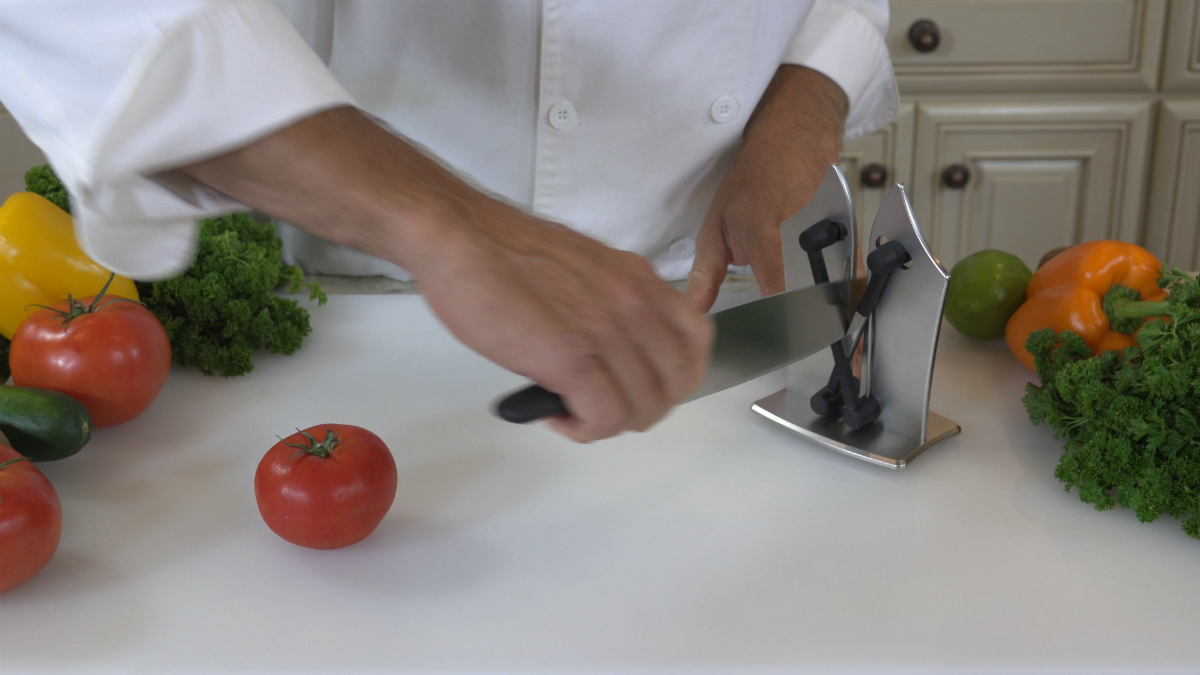 Few things in life are better than slicing into a deliciously juicy and perfectly-cooked steak. Don't ruin that experience by cutting into a beautiful piece of meat with dull, inadequate knives. Bavarian Edge Deluxe is coated with micro-diamond particles for even more precise sharpening to get your steak knives extra sharp. It's also great for sharpening all of your kitchen knives to make all of your slicing, dicing, and chopping prep work fast, easy, and safe (no more cutting yourself with dull blades)!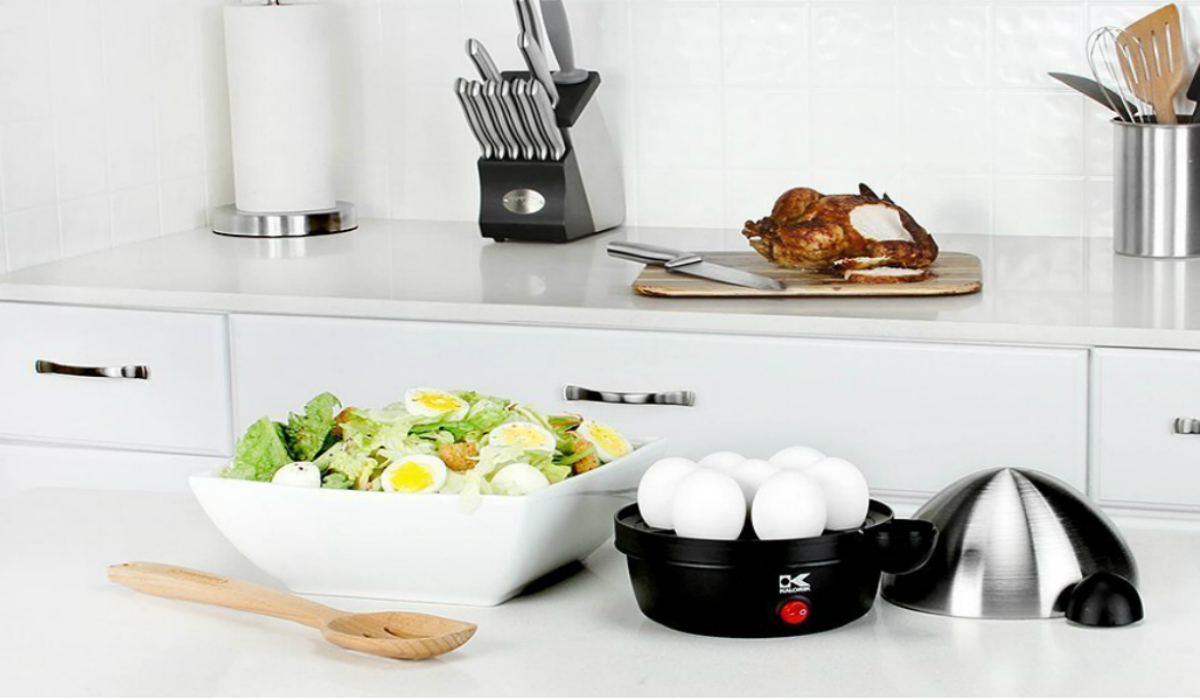 Cook-outs are the perfect opportunity to try out all of your favorite finger food recipes. My family has an annual cook-out tradition, and one of my favorite snacks has always been my aunt's deviled eggs. I didn't think they could get any better until I found this recipe from Natasha's Kitchen for Deviled Eggs…with BACON. Genius. Using an egg cooker like our Kalorik Stainless Steel Egg Cooker is the easiest way to evenly cook a bunch of eggs for the base of your deviled eggs!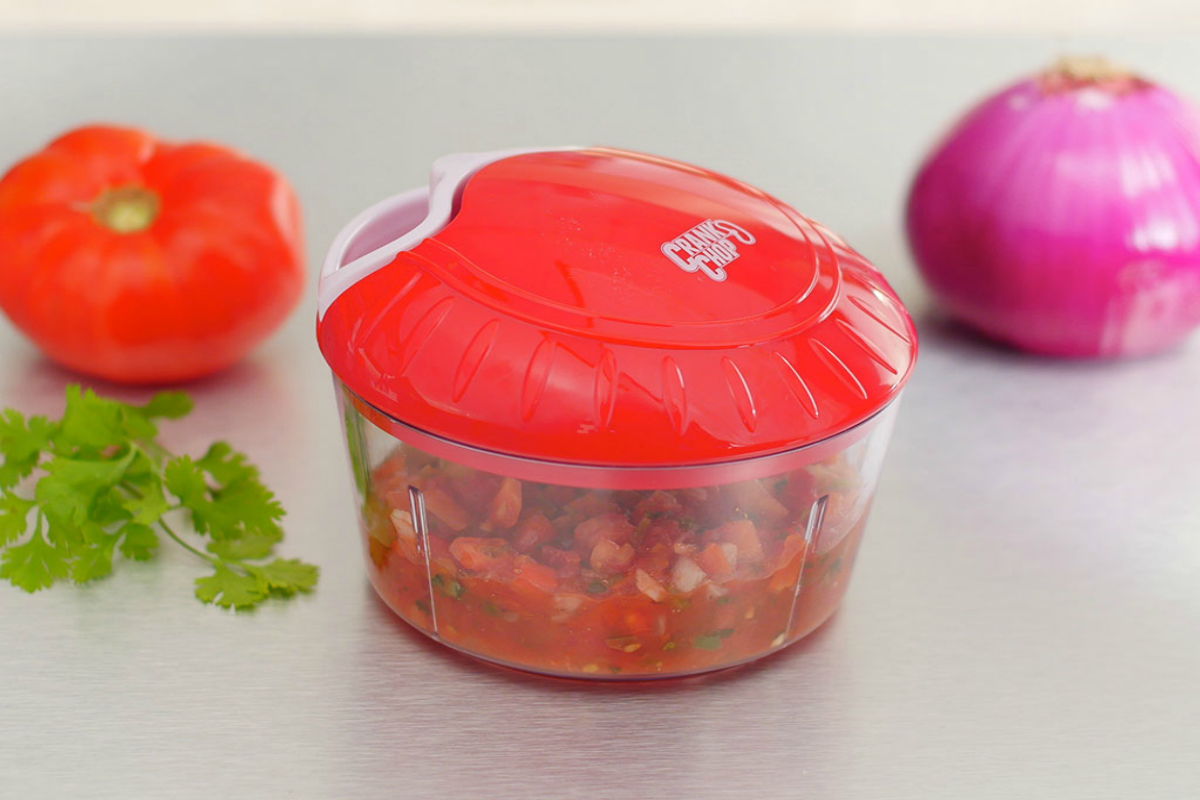 Salsa has always been my go-to for barbecues. It's fresh, delicious, and a great way to use up those delicious Jersey tomatoes crowding your kitchen counter. Check out our recipe for Fresh Salsa made easy by Crank Chop for a quick and easy warm-weather starter. Or, use Crank Chop to quickly chop onions to top your hot dog, make homemade bacon bits to dress up your salad, or chop your favorite fruits for fruit salad (or fruity sangria)!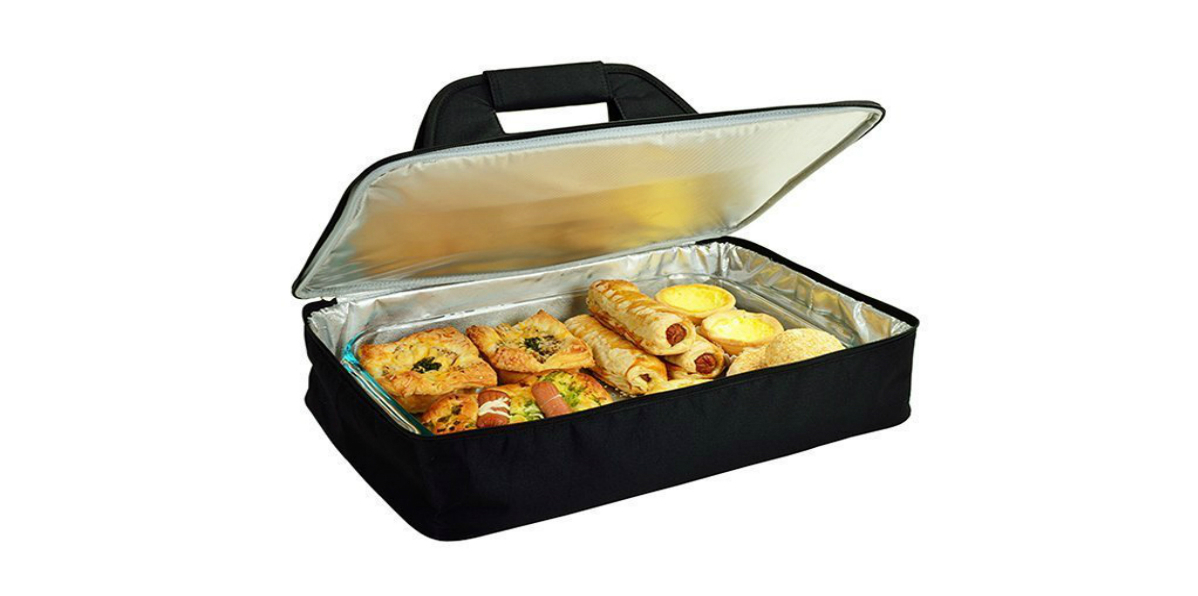 One of the hardest parts of outdoor entertaining is making sure the food stays fresh. Our Picnic at Ascot Thermal Food Carrier is roomy and insulated. The Thermal Shield insulation makes it perfect for keeping cold dishes cold and hot dishes hot! The full zipper and comfortable handles also make it great for transporting food to potluck-style cook-outs.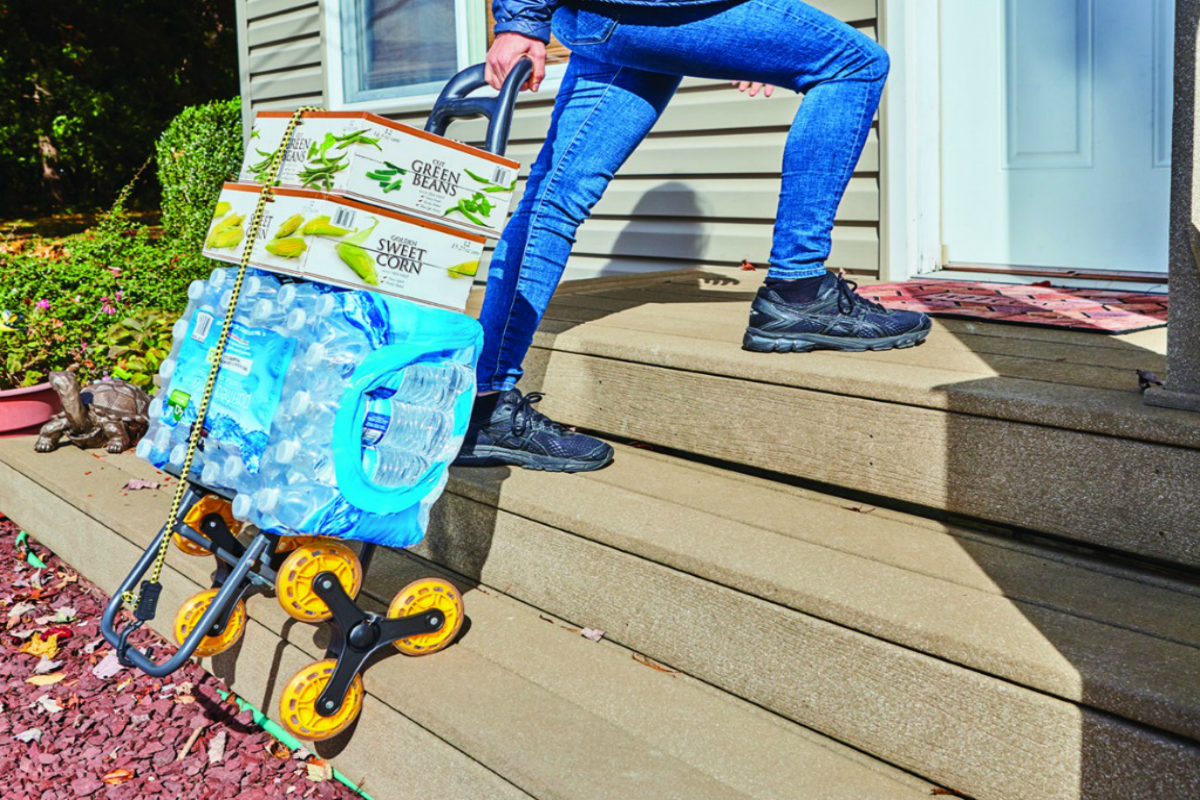 Whether your Memorial Day cook-out is being held in a public park, at the lake, or in your own backyard, a lot goes into planning. Climb Cart can make set-up and clean-up a piece of cake! Use it to carry those heavy cases of water, soda, and beer to the cooler without breaking a sweat. Or, wheel around your picnic chairs, food, and other party essentials without painful bending and lifting. The rugged wheels work on stairs, sand, grass, rocks, and pretty much anywhere else you need them to go! Tip: use a garbage bag to turn Climb Cart into a portable trash can that won't blow away!
Does your family have any fun Memorial Day traditions? Share them in the comments below!