By now, you have probably heard all about air purifiers. The recent pandemic has made people reconsider the air quality and contaminants in their homes. If you have been considering purchasing one for your home, you may have checked out many different types of air purifiers, such as HEPA and air ionizers, and started to look into the pros and cons of having a unit.
If you are still on the fence or looking for the last push to convince you to buy, you have come to the right place!
We will be breaking down the surprising air purifier benefits to help you rest easy (literally), knowing you made the right decision!
Your content goes here. Edit or remove this text inline or in the module Content settings. You can also style every aspect of this content in the module Design settings and even apply custom CSS to this text in the module Advanced settings.
Bad Air Out, Clean Air In
Inhaling certain pollutants can cause a number of serious health conditions, especially if you are already immunocompromised. Bad air quality can cost you a lot of suffering and money spent on medications and doctor visits, so investing in a good air purifier is one of the wisest decisions you can make for you and your family's health.
If you choose wisely, a good air purifier will effectively remove airborne pollutants, allergens, toxins, germs, and other harmful particles you can't see and don't notice.
Even if you consider yourself to be in perfect health, it is a good idea to use an air purifier in your home or your office to prevent the development of health problems down the line.
Remember, we spend most of our time inside, so making the inside air healthy should be a top priority. With the right air purifier for your needs, your home will be a safe space for you and all of your loved ones and even your furry friends!
So, what are some specific benefits of using an air purification system?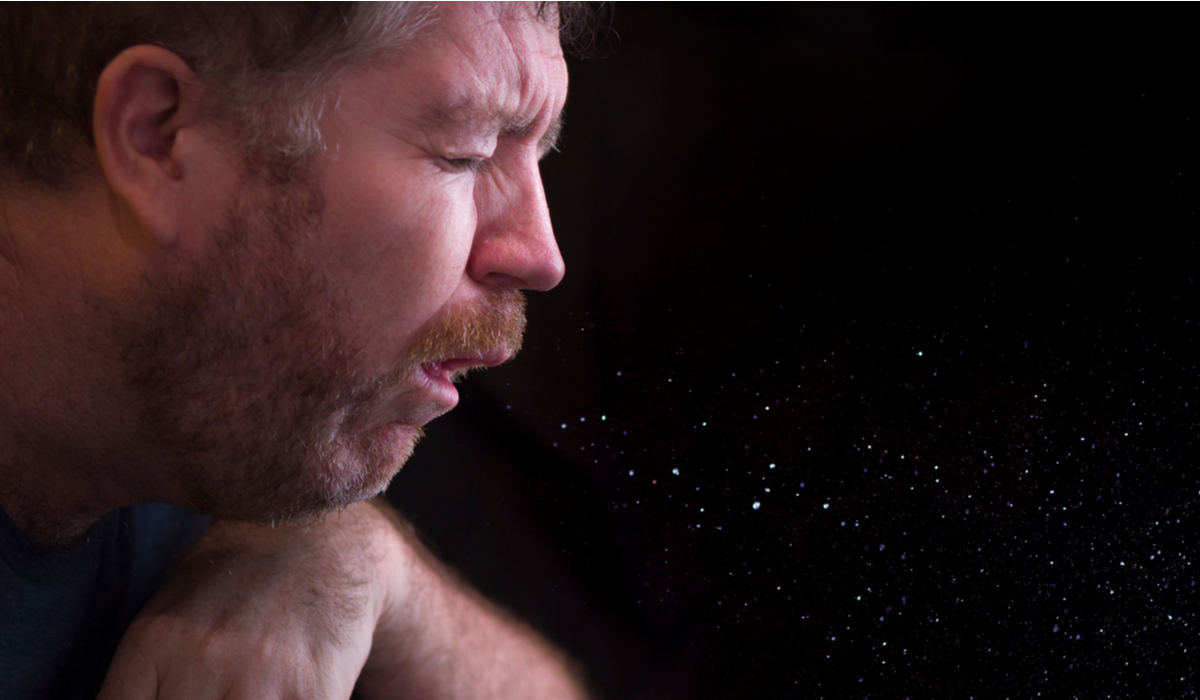 1.) AllerJeeze Louise! (Reducing Allergens)
Achoo! Bless you.
Maybe the most common reason people consider buying an air purifier is seasonal allergies. You might think allergies are an outdoor thing, but the air in your home contains a number of allergens that can cause mild to severe allergic reactions if you or your company are susceptible.
Dust and pet dander are some of the most common allergies people suffer from. They can cause itchy, red eyes, runny noses, dizziness, coughing, sneezing, difficulty breathing, and a plethora of other unpleasant symptoms.
And, if you are sneezing and coughing all over the place, you risk spreading germs to other people in your home through air particles!
When you start to consider an air purifier, look for one that effectively removes pollen, dust, pet dander, and other common allergens from the air. Make sure it doesn't emit ozone, though, as this can also be an allergen.
Your purifier will help alleviate your pesky allergies by trapping allergens in its filter and releasing clean, breathable air that won't make you break out coughing or sneezing.
2.) Viral Spiral (Stop the Spread of Disease)
We don't need to tell you that viral diseases are real, and they are here to stay. If Covid has taught us anything, it is that clean air is important now more than ever.
Airborne diseases (that includes the flu and other common colds, by the way) are spread through the air by inhaling, sneezing, and coughing.
Most flu viruses can survive and stay active in an indoor environment for 24 hours in the air we breathe. Some cold viruses can even last as long as a whole week indoors! That's part of the reason why when one family member gets sick, there is a high likelihood others will catch the virus, too.
Having purified air (and cleaning surfaces and floors) can reduce the risk of viral diseases spreading and improve poor indoor air quality.
This is because air purifiers can remove up to 99.99% of germs in the air. This makes catching an airborne disease much more difficult because they are sucked out of the air before you have the chance to breathe them.
Air purifiers with HEPA filters, UV light (ultraviolet), or antimicrobials are especially effective at halting the growth of bacteria and airborne viruses.
3.) Dispel the Smells! (Neutralize Odors)
P.U! What a stink! How many times have you walked into a home and wondered what the heck you were smelling? You've seen the commercials; sometimes, you just go nose blind. The best way to make sure your house doesn't reek of dog, smoke, or even mold is to use an air purifier.
Air purifiers will not only clean the air in your home, but they will also remove those nasty smells too. Units will help refresh the air you breathe and make you (and any guests) happier when you enter or stay in your home.
An air purifier with an activated carbon filter will help neutralize any unpleasant smells (like pet odor) and make the air smell significantly more clean and fresh. The porous filter will absorb the odors without the worry of releasing a harmful byproduct. An air purifier left on all day is a much better solution to any stubborn odor than air fresheners that will just mask a pesky smell with more chemicals before it returns.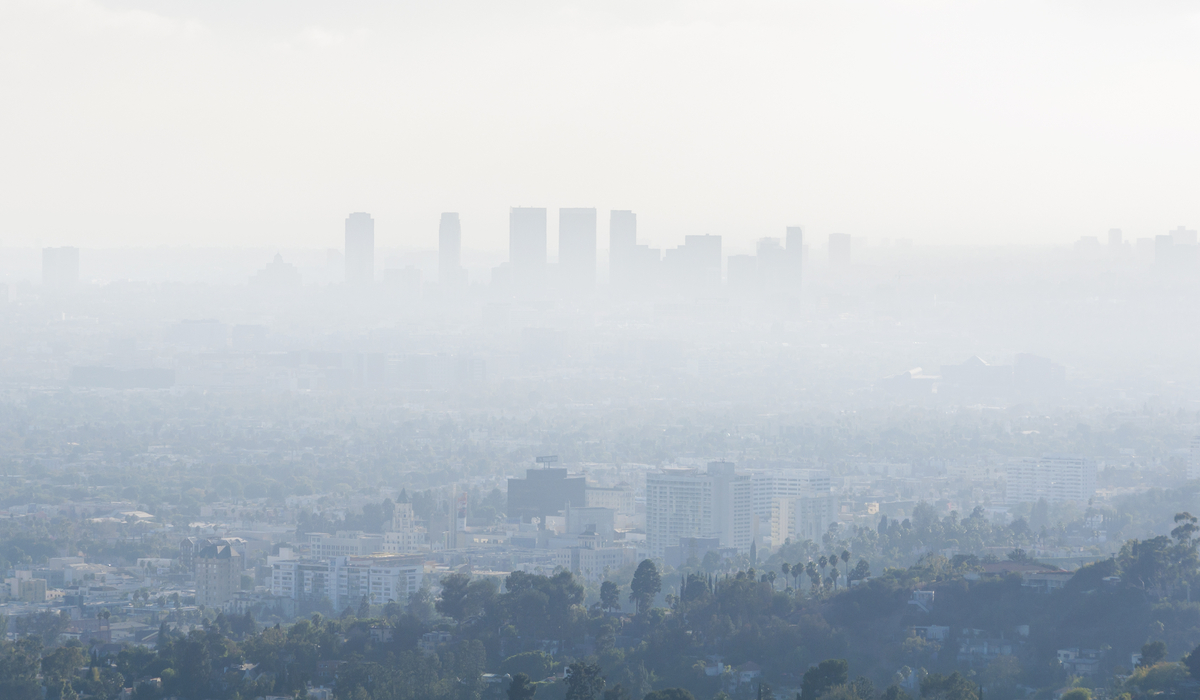 4.) Pollution Solution
You've noticed the difference when you leave the city and go up to the mountains. The air feels cleaner and just somehow tastes better.
That's because if you live in a city, you are being subjected to harmful pollutants: fumes, gases, emissions, and other city-specific pollutants. New research shows that brake dust alone (a very common pollutant in every major city) impairs the ability of immune cells to ingest respiratory pathogens. This could be contributing to airway infections and respiratory illnesses, leading to a higher rate of disease and death in city inhabitants.
These harmful pollutants can cause allergies, asthma, and other respiratory problems. A good air purifier can help to remove all of these pollutants, which can seep into your home through your windows or doors. If you happen to live in a city with high levels of smog, an air purifier should be a necessity.
A good HEPA air purifier will protect your lungs by trapping pollutants as they flow into your home. Always make sure to check the packaging to see if the unit protects against exposure to pollutants found in cities.
5.) Don't Choke on Smoke
*Cough cough*
We already know that smoking is BAD. Like, the worst thing you can do. That being said, over 30 million Americans still identify as smokers. If you are trying to kick the habit, or if you have a roommate or relative who can't stop, or if you moved into a place that was previously inhabited by a smoker, an air purifier can help with the filtration process of tobacco smoke.
An air purifier will help remove first and secondhand smoke and protect your lungs from developing cancer. More commonly, smoke inhalation can lead to developing COPD, asthma, pneumonia, and many other illnesses. The purifier's carbon filter will absorb around 7,000 chemicals emitted from a cigarette, 70 of which are carcinogens that can cause cancer.
Additionally, this will have the added benefit of reducing the amount of thirdhand smoke, a.k.a the smoke that sets into the walls, clothes, and upholstery.
It's worth mentioning that you don't have to be or live with a smoker to be exposed to harmful smoke. If you live in an area that is susceptible to wildfires, you are in just as much danger of toxic smoke inhalation.
Any person living in an area where there is a wildfire season would be well served to buy one or several air purifiers to promote cleaner air!
6.) Mood: Improved!
If all of the previous benefits sound good, it's because they are! All of those benefits will lead to a better mood, too. But an air purifier with an ionizer disperses negative ions that will actually boost your mood.
Negative ions produce biochemical reactions that increase levels of serotonin. This will make you happier, help you sleep better, and boost your energy!
Since purifiers remove hazardous airborne particles, you will spend less time fighting off bad colds, having allergies, and suffering from headaches. Removing all these things will increase your overall mood and demeanor.
Breathing in clean air is also shown to decrease your cortisol levels (also known as the stress hormone). Studies have even shown that clean air environments reduce stress due to the increase of clean oxygen and a decrease in indoor air pollution.
7.) Goodnight Moon!
If you are having trouble sleeping, an air purifier might help. As we already covered, air purifiers remove allergens and particulates in the air like mold spores and dust mites that can cause you to wake up in the middle of the night with allergies.
The clean air in your room will help you breathe easier all night and help you or your partner to stop snoring. An added benefit, some purifiers generate a quiet, calm, soothing white noise that will help improve sleep quality.
The soft glow of the unit will also provide a pleasant light should you need to get up in the middle of the night.
What Are You Waiting For?
Honestly, when was the last time you bought something that has as many positive side effects as an air purifier? If you're still on the fence, try a smaller unit before investing in one for a large room. You won't be disappointed with the results!
Check out Bulbhead for more products, tips, and tricks!