Traditional toasters are okay. You can add two – sometimes four – slices at a time. That's great for two people, but what about the family of 6 or more? By the time the second batch of toast is finished, the first is cold and soggy with melted butter. Gross! Now, there's a better way.
Introducing Atomic Toaster™
Introducing the Atomic Toaster, the only toaster that simultaneously toasts 20 slices of bread while cooking at temperatures to obliterate harmful bread bacteria, like Rhizopus stolonifera. And best of all, it's built atomic tough. Perfect for tough and rugged survivalists! Atomic Toaster has three toasting settings: Hi, Lo, and Nuclear Winter. For a light toast, use the Lo setting, or set on Hi so your bread starts to blacken and smoke. Atomic Toaster's Nuclear Winter setting is perfect for folks on a keto diet; the burnt, blackened bread vaporizes before it touches your lips. How's that for cutting carbs?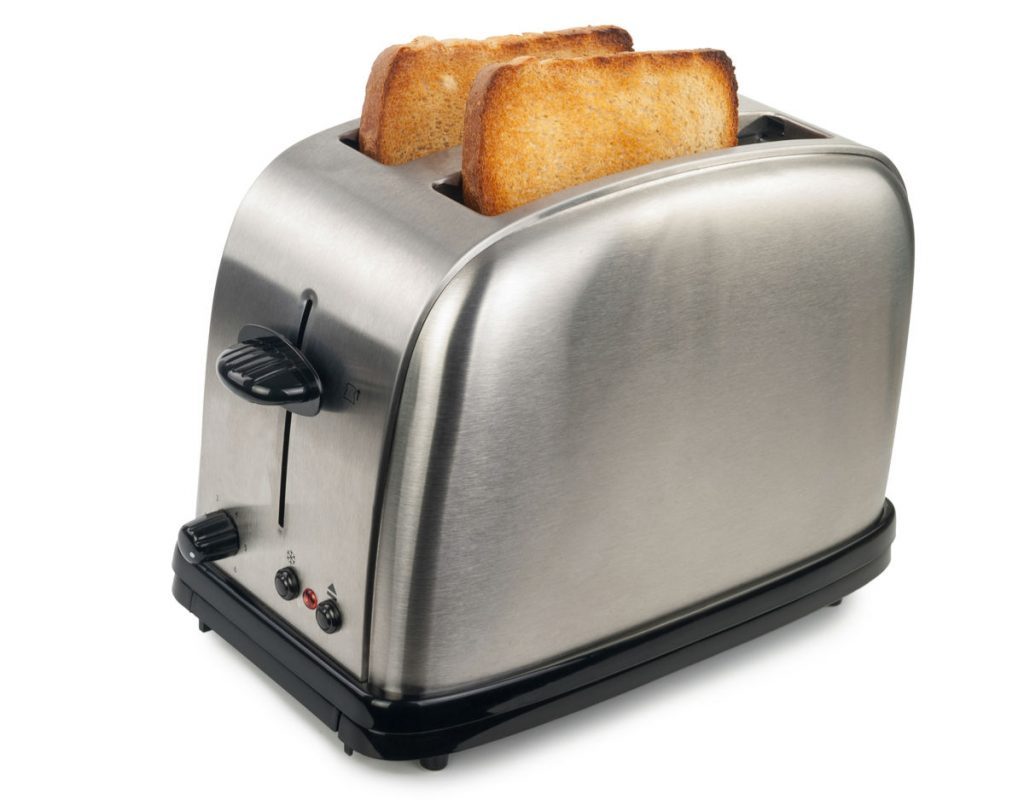 Atomic Toaster's accordion design allows you to easily collapse the toaster for optimal storage. Gone are the days of bulky toaster sitting on your counter. Atomic Toaster can easily fit in your cabinet when you're finished toasting.
We tested Atomic Toaster for toughness and it passed. We threw it from 50-feet in the air. It still worked. We threw it in a bathtub full of water. It still worked. Finally, we fired a heat-seeking missile from a Russian Mig at Atomic Toaster. Our toast came out PERFECT!
You can upgrade to the Atomic Toaster Pro Edition. Internal radiation coils blast with 20x more power so a bright radiation glow illuminates your Atomic Toaster. Now you can literally light up the night atomic bright while toasting your bread!
Order now and receive the bonus lead apron. Wear proudly to show your family who's the cook in the kitchen. Just pay a separate fee. Due to the weight of this product, we are unable to ship to PO Boxes.