As the weather warms, spending time cooking and baking is less than desirable. But it's the perfect weather for entertaining – BBQs, picnics, and patio parties. The easiest solution to serving a sweet treat when it's warm is either set out a fruit platter or chilled gelatin treat. Both are okay.  But why settle for blasé when you can easily take fruit and gelatin to the next level?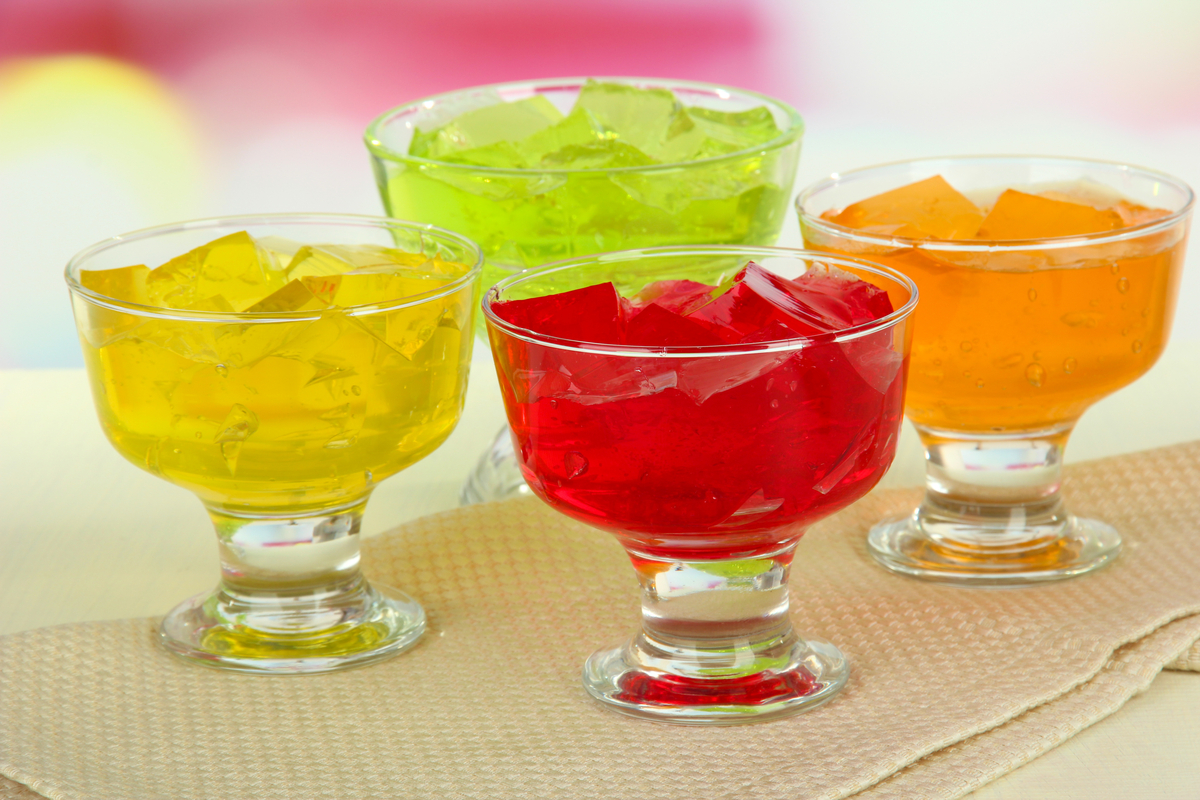 I always had reservations about adding any ingredient to gelatin, especially after seeing those 1950s and 1960s post-war delicacies that involved making every dish into a gelatin salad. And it should not be served as a main course. But, in the right combinations, gelatin and fruit complement each other. My grandmother had a great recipe of a light dessert that wraps up any meal nicely. The recipe is completely customizable and can be veganized with gelatin alternatives. And the best part? The most cooking you'll do is boiling water. Since the gelatin takes a few hours to set, it's best to make this recipe the night before your party or give yourself plenty of time for the gelatin to properly set is you're making the day of. You can even add a fun twist using different types of molds, including a muffin tin for individual servings.
Ingredients
1) 6-ounce or 2) 3-ounce packages of strawberry gelatin

2-cups boiling water

1 16-ounce can whole cranberry sauce

1-cup apple sauce

1/2-cup port wine (or whatever you have available)

1/4-cup chopped walnuts

Fresh strawberries (optional)

A few sprigs of mint (optional)
Directions
Dissolve gelatin in boiling water.

Stir in cranberry sauce, apple sauce, and wine.

Chill until partially set, then fold in the walnuts.

Pour into a 6.5-cup mold (or individual molds).

Chill 4 to 5 hours or overnight.

When serving, garnish with fresh strawberry slices and mint sprigs (optional).
Creating your own fruit sauces is pretty easy. Just make sure they cool to room temperature before adding to your gelatin mixture.
Ingredients
1-cup sugar

1-cup water

1 12-oz bag frozen or fresh fruit of choice (i.e. kiwi, pineapple, cherry, oranges)
Directions
Combine sugar and water in a

medium saucepan

, and bring to a boil.

Add fruit.

Return to boil.

Reduce heat and gently boil for 10 minutes, stirring occasionally.

Cover and completely cool to room temperature.

Refrigerate until you're ready to serve.