Whether it's chronic back pain from sitting at a desk all day, the tension in your neck from daily stresses, or a pulled muscle from exercise, pain is a part of most people's lives. Whatever the case may be for your pain or inflammation, you have probably tried several options for relief.
 Among the mountains of pain relievers and home remedies, you may have heard people mention the healing effects of CBD or hemp cream. These topical ointments, creams, and lotions are a fairly new entry into the topical pain relief market and could be the solution you are looking for.
 Before you make the switch, let's break down everything you need to know about hemp cream for pain symptoms.
The HEMPtations
 CBD ointment, hemp cream, THC, marijuana, it's a lot to digest (or smoke if you prefer) so let's try to clear some things up for you about this pain relief cream.
 The FDA (Federal Drug Administration) only recently approved the first cannabidiol (CBD) based drug, and ever since, the market has flooded with CBD and hemp seed oils and creams.
You may have heard the term hemp oil used interchangeably with CBD. This is correct. Hemp seed oil, however, is a very different product and one we won't be covering much here.
Essentially, CBD oil makes use of the leaves, stalks, and flowers of the hemp plant, which contain a higher concentration of CBD. CBD is a compound with many potential wellness benefits. Hemp seed oil comes from the (drum roll please) seeds of the Cannabis plant. The seeds do not contain CBD but have useful bioactive compounds that can support wellness.
Most people probably associate all of these things with marijuana, but the main takeaway here should be that these products contain little or no THC, aka the part of weed that makes you feel high. CBD is derived from the hemp plant, which is a cousin of the marijuana plant, and while it is a component of the marijuana plant, there is no high associated with it.
Topical ointments like hemp cream are infused with CBD and claim to relieve discomfort, soothe joint pain, muscle aches, and benefit overall wellness in the applied area.
Shake It Like a Cannabinoid Picture
 CBD and THC both influence the cannabinoid receptors in your body. These receptors are all through your body, and there are two major types: CB1 and CB2. CB1 is found primarily in the central nervous system, while CB2 is mostly found in your immune system. Both have been found in the skin. This is why topical products like a balm or different salves are so effective.
 THC has been found to activate both CB1 and CB2 receptors, while CBD seems to block them. Cannabinoids are similar to and interact with the endocannabinoids in your body, which play a part in your immune system, hormones, metabolism, and memory.
CBD is thought to influence your natural endocannabinoids, which in turn supports wellness throughout your body. CBD soothes tension by influencing the release of some proinflammatory signals, which helps to relieve discomfort from sore muscles and aches.
CBD also affects the TrpV1 receptors and makes them hyperactive for a short period of time. TrpV1 detects and regulates your body temperature, and when CBD affects them, they downregulate your pain sensors.
Formula One
 Hemp creams for pain are much like any pain relief topical cream. They are generally made by infusing high-quality cannabis flowers into some sort of oil which then extracts the compounds CBD and THC depending on the type of hemp. The extracted oils are then blended with other therapeutic herbs that are considered to relieve discomfort.
Full Transparency: It's Muddled
Depending on where you live, you may be confused about the legality of CBD pain cream and hemp cream (not every state is Colorado). You can get CBD in most parts of the United States, but the actual legal status is a bit confusing. Every state has laws that legalize CBD with differing levels of restrictions, while the federal government still considers CBD in the same class as marijuana.
In spite of its legal classification, laws against CBD are hardly ever enforced. In 2015, the FDA eased regulatory requirements and allowed research to be done on CBD. Most people are able to buy CBD wherever they live by making use of online retailers. The legality is expected to change soon, as there is currently a bipartisan consensus to make the hemp crop legal.
Broad Spectrum Cable
 If you have started to consider CBD as a solution to your pain, then you have likely seen varying types of quality CBD on the market; it can all be a bit confusing. There are three main forms of cannabidiol.
Broad-spectrum CBD contains a range of naturally occurring compounds and little to no THC.
Isolate CBD has no THC and only CBD. While it is the "purest" form of CBD, it is actually the least beneficial, according to testing results.
Full-spectrum CBD has trace amounts of THC but less than .3%. It also includes everything that broad-spectrum has. This form of CBD can also cause what is referred to as the "entourage effect." No, that doesn't mean you and your friends will get to live like Vinny Chase. This effect refers to the effect of all of the natural ingredients in the plant parts working together to maximize the benefits of CBD.
CBD or hemp creams for pain most often use broad-spectrum CBD.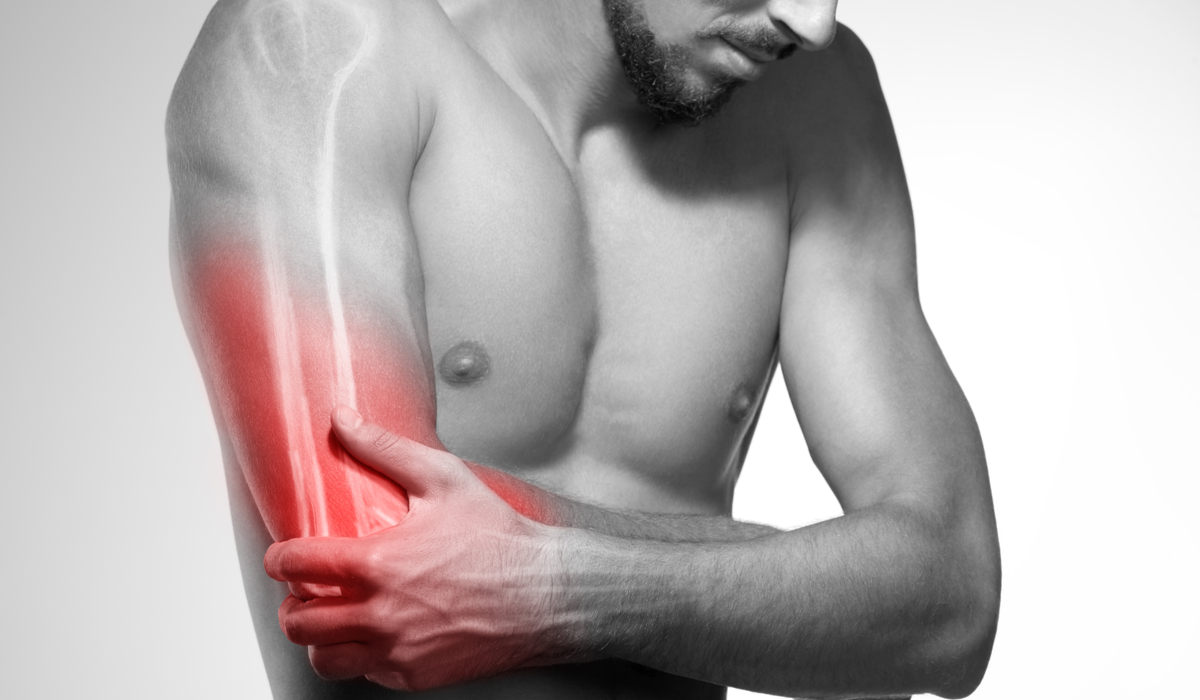 Pain Pacific
 CBD has many uses, but you are probably most familiar with it for its pain relief properties.
Smoking That Chronic (Pain)
 If you are suffering muscle soreness, which, let's be real, all of us are, then you might want to consider hemp cream. Simply rub the cream into the affected area, and the discomfort should be relieved. Hemp cream can provide relief at both the surface level and at the deeper muscle levels.
 Research has shown that those using hemp cream for chronic pain were not likely to build up a tolerance to the effects of the CBD. This means that, unlike pain relievers or opioids, there is no reason to increase the dose over time.
Arthwrongis Pain
 Arthritis pain can hit at any age despite the common misconception that it only affects the elderly. The sharp pain radiates from your joints and affects the surrounding tissue. This dull ache can be disruptive to your daily life, making washing dishes, gripping objects, and getting dressed a painful exercise.
Hemp cream often has trolamine salicylate as an active ingredient which is known to help ease pain and stiffness for those suffering from arthritis. Massage the cream into the affected area and wait for the soothing abilities to kick in
On the Lookout
Those interested in giving topical CBD products and hemp cream a try for pain or discomfort should keep a few things in mind when beginning to single out options.
Dosey Doe
As with any medical product you consider, it is important to understand ingredients and dosage information. Check out the label of the cream you are considering to figure out the potency.
Since CBD products fall outside of FDA regulation, there is no official guideline for dosing. You should always check with your doctor before trying CBD products to understand what the appropriate dosage is.
 CBD creams usually list the dosage in milligrams (mg). It is safer to start with a lower dose cream and then change to a higher dose as needed. A high potency cream is considered to have eight milligrams per recommended application. Low dosages fall in the three-milligram range.
Bloody (environ)Mental
Innit? As with most things on today's market, there are organic options for hemp cream. Hemp is inherently organic, but some of the other ingredients in the cream may not be. You might want to consider where or how the cannabis is grown.
Some extraction processes make use of harsh chemicals that you may want to avoid since they are harmful to the environment and leave traces in the CBD. If you're vegan, pay extra attention when looking for the best CBD creams.
Cost of Doin' Business
If you are a frugal Fanny, you might want to consider the cost of hemp cream. Some of these creams can be expensive, and if you are going to be a frequent user, you might want to consider the cost of purchasing the product.
 Make sure to research the costlier options. Many claim to be better than their cheaper counterparts, but few have any noticeable differences in ingredients or effectiveness.
Side Hustle Effects
As far as side effects go, there are relatively few for CBD salve, lotion, cream, gel, and butters. If you do for some reason develop skin irritation, rash, or allergic reaction, stop use and contact a physician.
If you have been considering using hemp cream for pain, now is the time to try! With more options than ever and research expanding, there is no reason to wait!
For more fun tips and fast facts, including other ways to fight pain, keep plugged into Bulbhead!