One of the biggest markers of springtime is Easter, and Easter means painted eggs, baskets of treats, and of course, the Easter Bunny!
Speaking of the Easter Bunny…
What kind of jewelry does the Easter Bunny wear?
14 carrot gold!
Unfortunately, unless you've got an 'in' with the Easter Bunny himself, 14 carrot gold might be a little hard to come by! Not to worry! We've added several eggs-citing jewelry pieces to the Sterlington Collection for you to wear to all of your Easter egg hunts, parades, and family celebrations!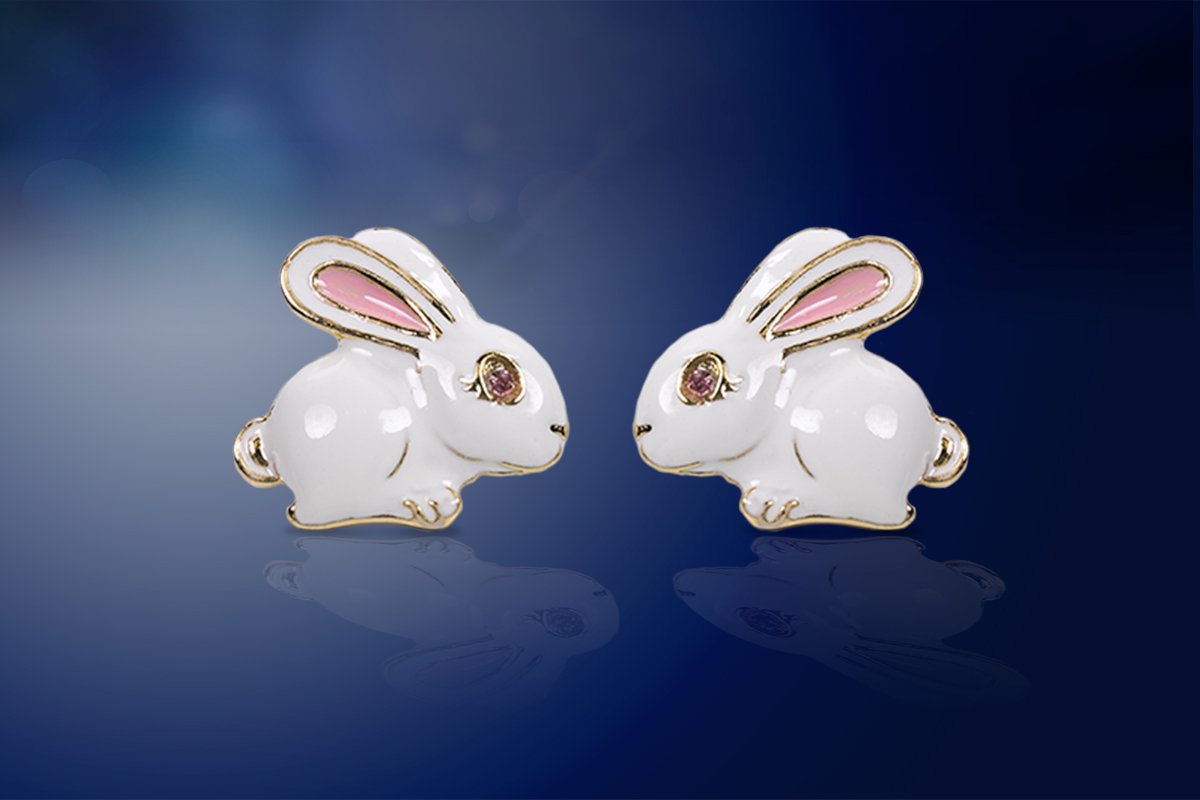 Hop into Easter style with head-turning Bunny Earrings! These post earrings feature white epoxy bunnies with pink crystal accents for a festive look that complements any outfit! Wear these earrings all April long, or save them for a special addition to your Easter Sunday outfit! Our Bunny Earrings even make an egg-stra festive gift for any-bunny's Easter basket!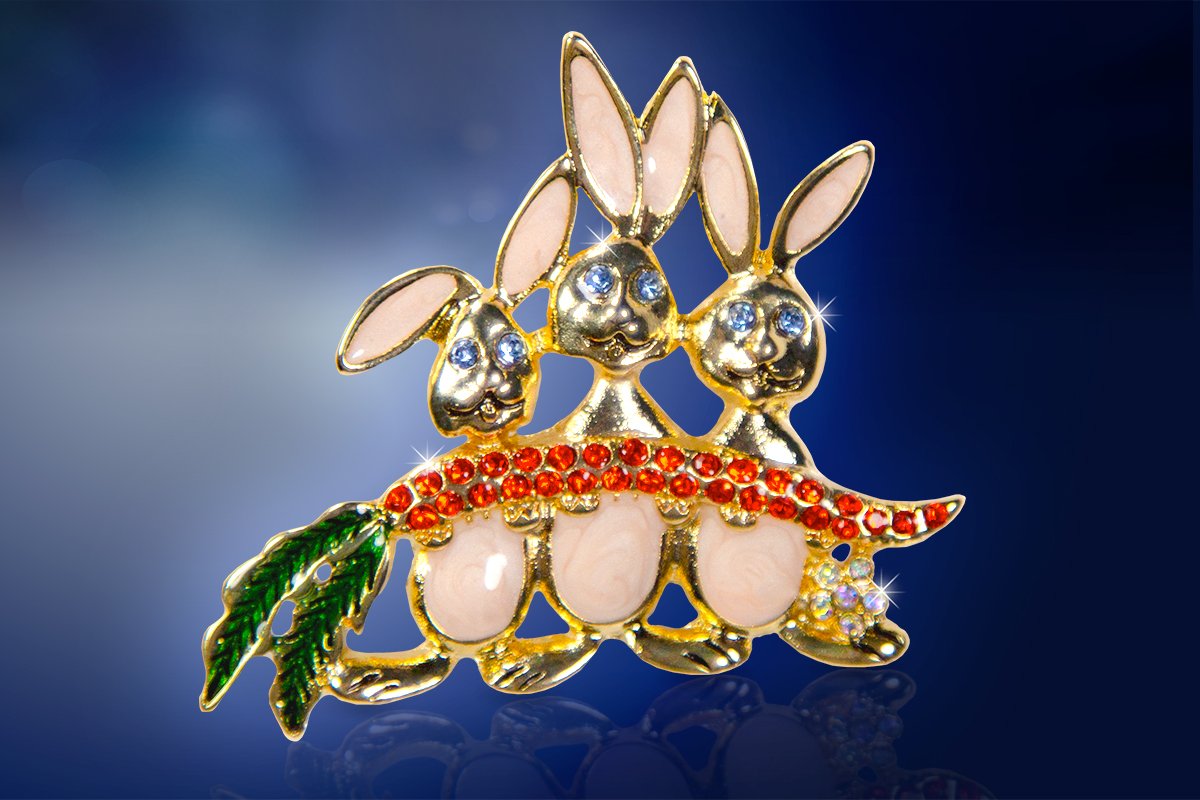 Pin a little Easter spirit onto any outfit with our Bunny Pin! Our Easter brooch is the perfect balance between festive whimsy and class. Three adorable bunnies hold a giant carrot, lined with dazzling orange carrots. All of your peeps are sure to admire and compliment your eggs-quisite taste with our Easter-inspired Bunny Pin.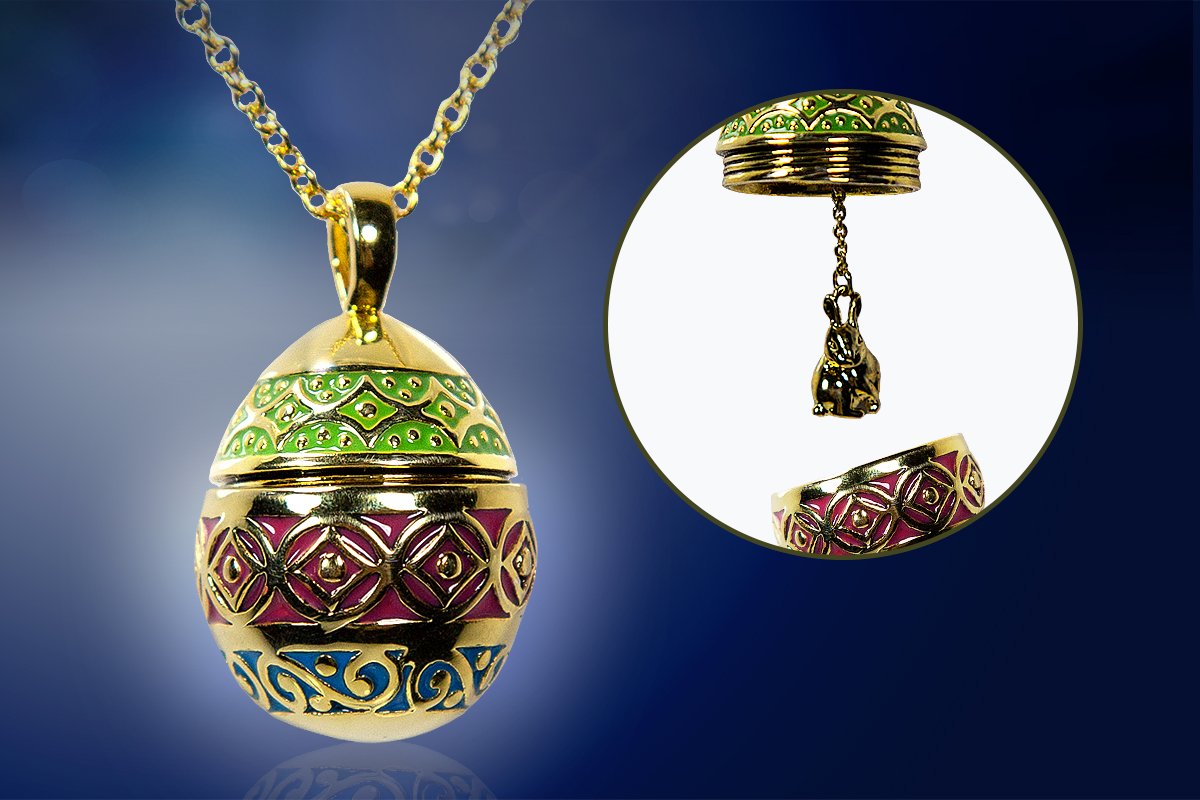 Time to switch things up! This Easter, the Easter Bunny won't just be hiding the Easter eggs—he'll be hiding in the Easter egg! Our Easter Egg Necklace features a festive pendant with a fun hidden surprise sure to delight wearers of all ages. Unscrew the decorative Easter egg to find a golden Easter Bunny hidden inside! Or, wear the pendant closed to add a classic, stylish feel to your Easter outfit. Whether you use our Easter Egg Necklace to jazz up your Easter outfit or as an Easter gift, admirers of all ages will get a kick out of the Easter surprise!
For more Easter fun, here are a few egg-cellent jokes to (s)hare with family and friends!
Where does the Easter Bunny like to eat breakfast?
I-Hop!
What is the Easter Bunny's favorite sport?
BASKET-ball!
What kind of beans don't grow in a garden?
Jelly Beans!
What is the Easter Bunny's favorite kind of music?
Hip-Hop!