This year Memorial Day falls on May 27th. But, do you really know: what does Memorial Day celebrate? Learn all about the holiday of remembrance with our Memorial Day facts.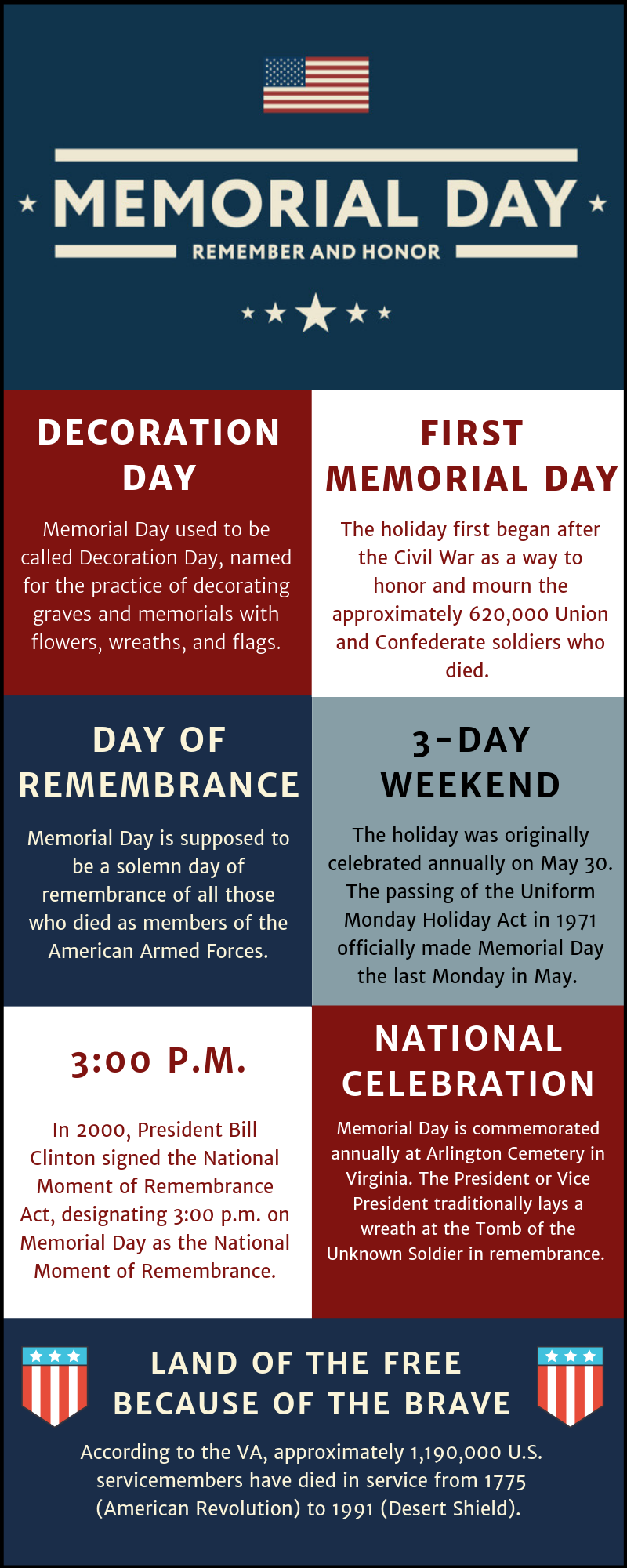 In recent times, Memorial Day has become a widely-celebrated holiday. Aside from the car and television sale events, many towns hold parades, festivals, and other celebrations to commemorate the annual day of remembrance, and Memorial Day has become an opportunity for people all across the country to spend time with family and friends and remember those who made the ultimate sacrifice.
How do you celebrate Memorial Day? Tell us how you remember and honor the fallen in the comments below!