As the weather gets warmer, that means I want to spend less time cooking and baking. But, at the same time, I don't want to serve over-processed confections to my family and friends. To satisfy my baking itch, I tend to make refrigerated or no-bake desserts. And since I'm doing the baking myself, I have complete control over what goes into the dessert.
My grandmother was a baking and cooking whiz. Seriously. To this day, my family and I can't figure out how she made arguably the best chicken noodle soup in the world. We've followed her recipe to the letter, and it still feels like it's missing something. Anyway, when I was a kid, she always had a sweet treat in tow at any family gathering. I've already posted my absolute favorite – her Magic Cookie Bars. Another super-easy and scrumptious delight are her Ohio State Buckeyes. They satisfy any sweet and savory craving! Plus, they look super-fun served at your summer shindig and are easy enough to make to take along to a potluck. You can easily substitute the ingredients to work with your specific diet type, too!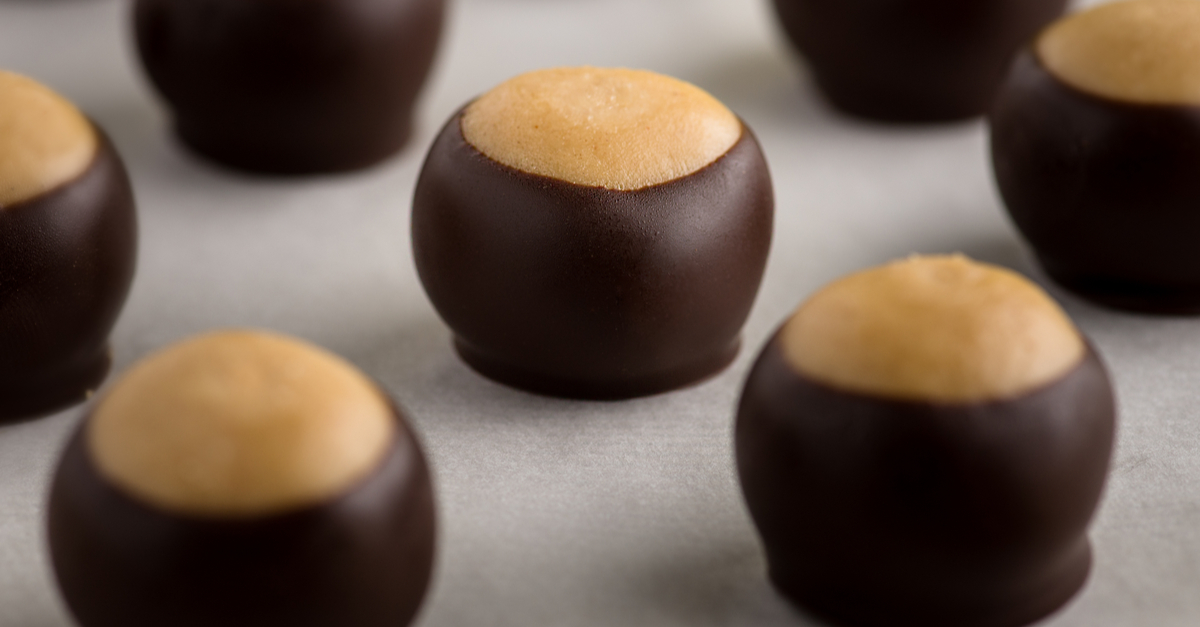 Ingredients
1 Cup creamy peanut butter

¼-cup butter or margarine at room temperature

1-tsp. vanilla

1 ½-cup confectioner's sugar

⅓-cup flour

1-cup (6 oz) semi-sweet chocolate chips, melted
Directions
 

Line 2

cookie sheets

with waxed paper.

Beat peanut butter, butter, and vanilla in a

medium bowl

with a mixer until smooth.

Gradually beat in sugar and flour until blended.

Roll mixture into 1-inch balls.

Arrange on a cookie sheet and refrigerate for 1 hour, or until firm.

Spear one ball at a time with a wooden toothpick and dip into melted chocolate to cover ⅔ of the ball.

Arrange chocolate side down on cookie sheets and refrigerate until chocolate sets, approximately 15-minutes.

Store

Ohio State Buckeyes in the refrigerator, covered, for up to 2 months.
Recipe Yields 60 Buckeyes!