Make barbecue season easier on your grill with these super easy and super delicious Pull-Apart Cheeseburger Sliders. The best part is you can make them in batches to feed a crowd!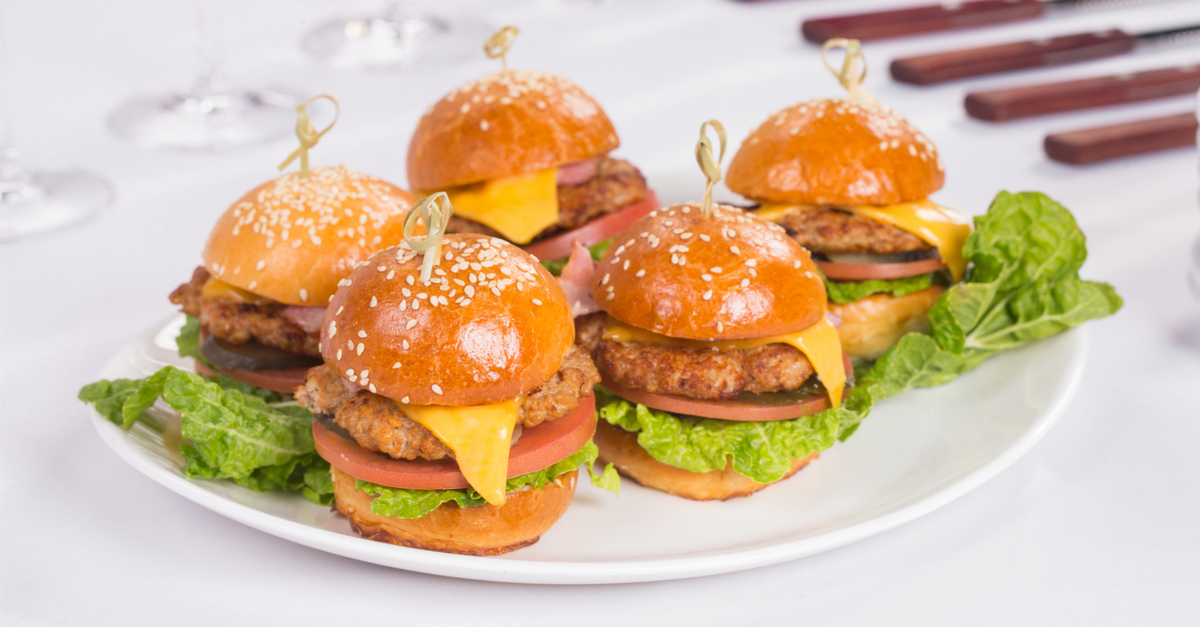 2 tablespoons olive oil

1 small onion, chopped

1 clove garlic, minced

1 lb ground beef

2 teaspoons Worcestershire sauce

Salt and pepper to taste

Slider buns or dinner rolls (12)

12 slices American cheese

Pickle slices

Cooking spray

2 tablespoons melted butter

Optional: sesame seeds, garlic powder
Preheat oven to 350. Spray a 9 x 13 pan with cooking spray.

Heat olive oil in a skillet over medium heat.

Add in chopped onion and cook until soft and fragrant, about 3-5 minutes.

Add in minced garlic and cook for another minute.

Add ground beef and season with salt and pepper. Cook until brown and cooked through.

Drain fat and liquid from pan, and stir in Worcestershire sauce.

Place bottom halves of slider buns in the bottom of the pan. Spoon beef evenly over the bottom buns. Top with cheese slices and pickles if desired. Replace with top buns, and using a pastry brush, brush with melted butter.

Optional:

sprinkle tops of buns with sesame seeds and garlic powder to really wow your guests.

Bake for 10-12 minutes until cheese is melty and buns are golden brown.

Serve with traditional burger toppings like lettuce, tomato slices, ketchup, and mustard.