Few things say "comfort food" like warm, melty cheese. This dip is super quick and easy to make.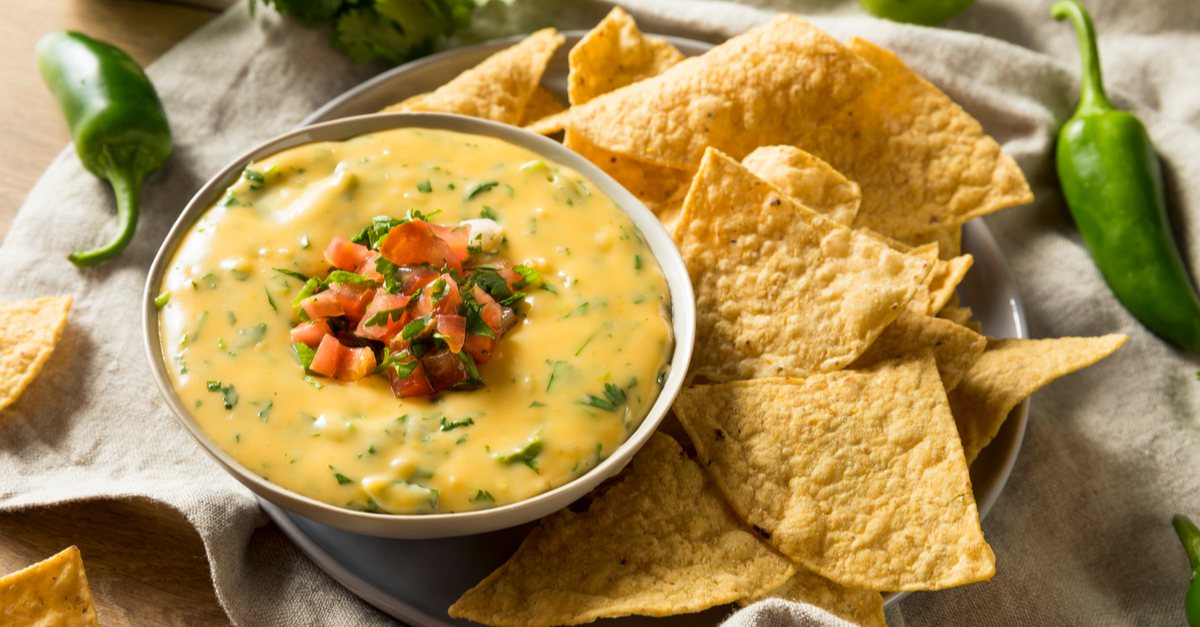 1-2 tablespoons olive oil

½ onion, chopped

1 jalapeno or serrano pepper, chopped finely

1 cup heavy cream or milk

12 ounces cheese (Monterey Jack work well)

1 can diced tomatoes and green chilies (drained)

2 teaspoons ground cumin

Cilantro, finely chopped
Heat oil in

skillet

.

Add onions and cook until soft and fragrant, about 3-5 minutes.

Add in pepper(s) and cook another minute until fragrant.

Add in rest of ingredients.

Stir well until melted.

Serve immediately with tortilla chips.

Optional:

top with more chopped cilantro or a little pico de gallo for color and freshness.
Note: Add cooked ground beef or chorizo for an even heartier and more delicious dip!