Face it – you're gonna stuff yourself silly on Thanksgiving. If your family is anything like mine, there will be tons of food that could feed an army with only ten of us at the dinner table. This leads to lots of leftovers – baggies of turkey (seitan turkey for us veg-heads), and containers filled with green bean casserole, mashed potatoes, stuffing, and cranberry sauce, and gravy.  I usually delve into the veg head-friendly options with gusto. Who can pass on a feast two days in a row? But by the Saturday after, my mouth is bored with the textures.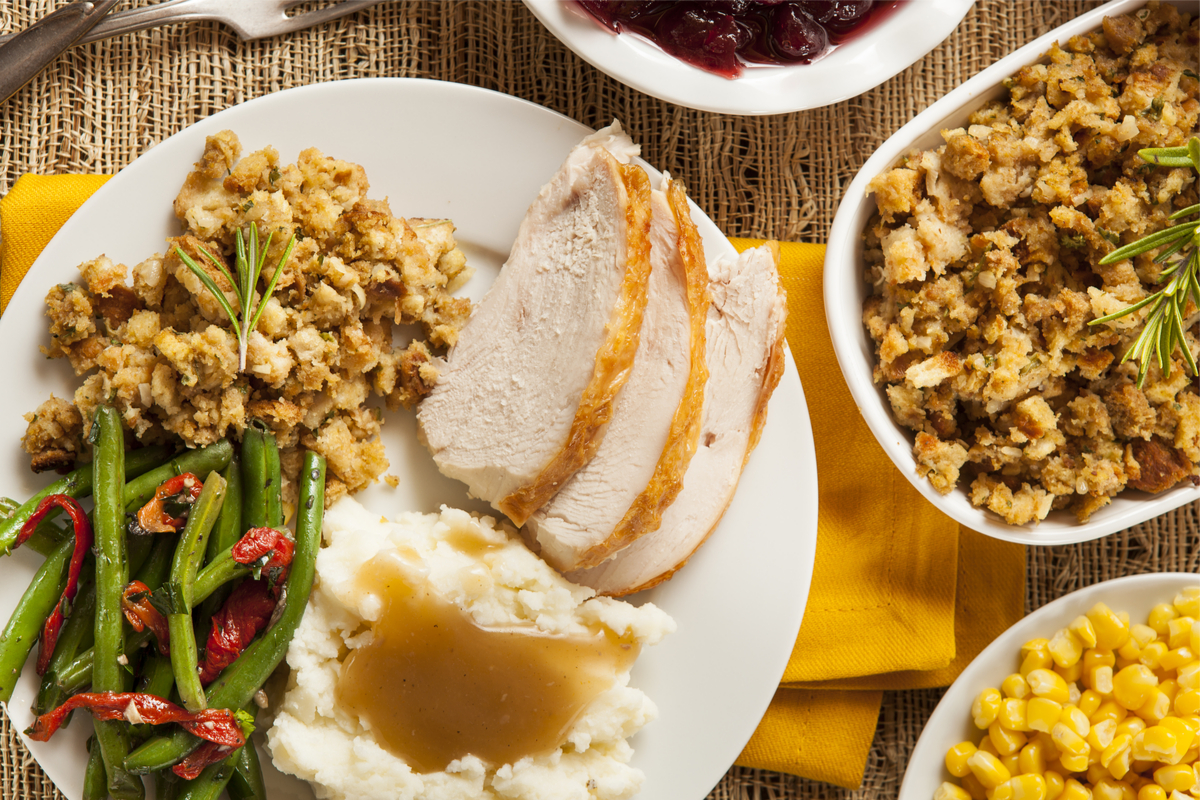 So, this mouth-watering slider that my family and I can grab on the go was born.  You'll need the Red Copper Brownie Bonanza to make these. It's super easy for prep and clean up. Plus, who can resist a slider? They're so much fun to eat and the picky eaters in my family love them. And they're easy to wrap up for a meal on the go – to give you sustenance at the mall, or packed in a bagged lunch for folks who are working.
Ingredients
Your favorite leftovers with enough to create a single layer in a 9 X 13 pan

Turkey or faux turkey

Stuffing

Gravy

2 cans of your favorite pre-made biscuits
Preheat your oven according to the directions on the biscuits.

Set up your Brownie Bonanza. Make sure the lifting tray is secured in the baking pan.

Lightly coat the grid divider with nonstick cooking spray

Add the grid divider to the tray.

Open one can of biscuits. Separate biscuits and layer the bottom of each section in your Brownie Bonanza pan.

Place a thin layer of your turkey on top of the biscuits.

Spread a layer of mashed potatoes over the turkey, about ¼-inch thick.

Spread a light layer of green bean casserole over the mashed potatoes, just enough to cover.

Spoon stuffing over the green bean casserole to cover. Be sure not to layer too thick.

Add cranberry sauce, add a light layer on top of the green bean casserole.

Open the second can of biscuits. Separate biscuits and layer on top, so all the fixings are covered.

Bake according to the biscuit package instructions.

When finished, remove Brownie Bonanza from the oven. Let cool for 5 minutes.

Heat gravy to the desired temperature, either via stovetop or microwave. Set aside in a separate bowl.

Set the pan stand on a sturdy surface.

Place the brownie pan on pan stand, making sure brownie pan is centered to prevent tipping and spilling. Lift tray will lift from the brownie pan to create a serving tray.

Carefully remove the divider grid.

Serve Thanksgiving Leftover sliders with a side of gravy, for dipping.
This recipe can be customized with your favorite traditional Thanksgiving favorites. Just remember not to layer the ingredients too thick, otherwise, you may run out of room in the pan!  
From the BulbHead family to yours, Happy Thanksgiving!