Great foot care doesn't have to be expensive. You can get salon-quality results in the comfort of your own home – and without the expensive price tag. I know. With a market saturated in foot care products, how do you choose? As someone that works on their feet frequently, I found two products that not only are easy to use and incorporate into my daily and weekly footcare routine but are also easy on my wallet. To get your feet baby-smooth, you need these two products: PediVac™ and Heel Tastic™ foot balm.
PediVac™ Electric Foot File
I've tried those long metal callus remover foot files (ouch!), exfoliating brushes, loofahs, chemical peels, and emery boards on my feet. None have had promising results. These tools tended to be messy and sometimes painful.  One chemical peel I tried promised to remove all the dead and cracked skin on my feet. I was supposed to let it dry, then rub away the dead skin. I realize that is this is how most peels work, but it wasn't something I could easily work into my daily foot care routine. (Seriously – who has time for vacuuming or scrubbing the bathtub after getting ready and heading out the door??) Those long metal callus remover files that look more like lemon zesters were painful on my feet. I was really frustrated.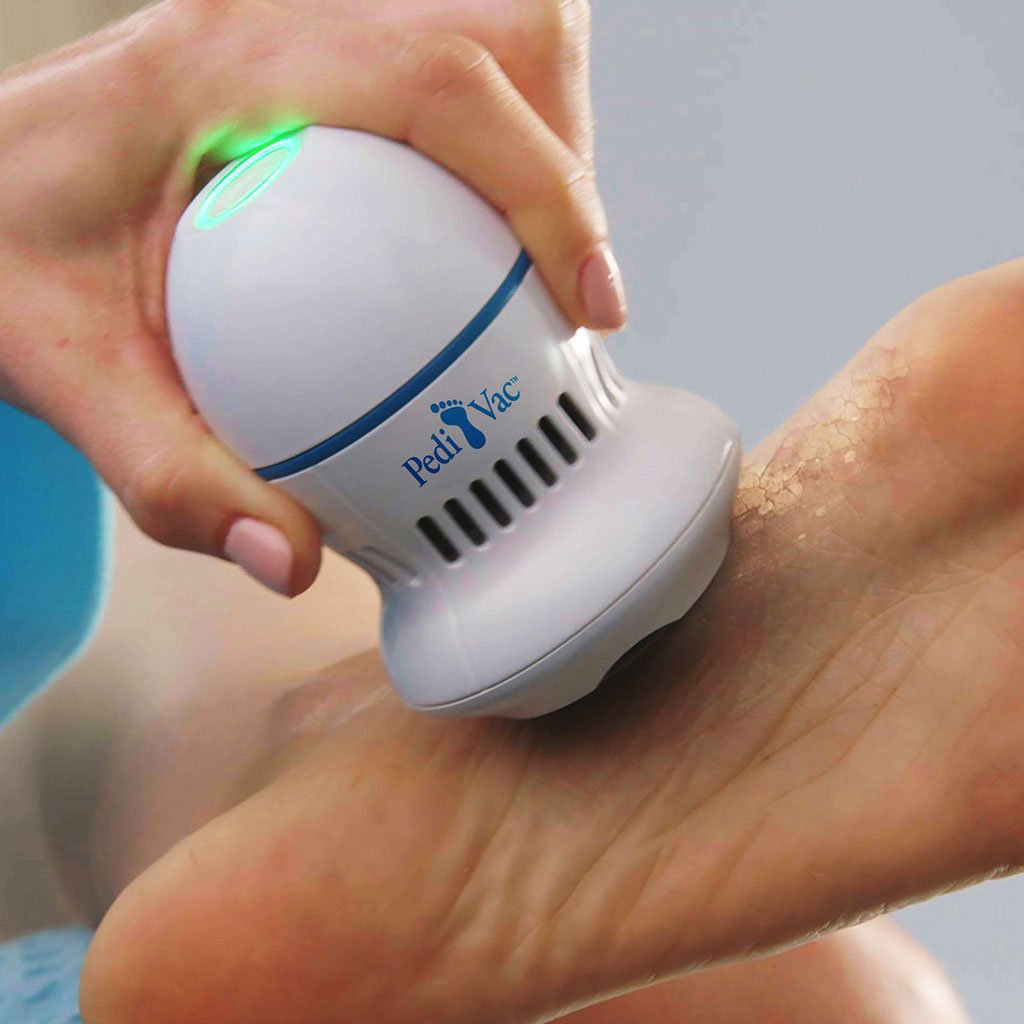 That's when I found PediVac™ and I've been swearing by it since. Unlike other types of foot files, it's rechargeable, so I'm already saving money by not purchasing extra batteries. Second, it's insanely simple to operate – just hold down the button and you're ready to start removing calluses at 2,000 RPMs. Plus, it has two-speed settings that work great on all different types of feet. Third, PediVac™ has a built-in vacuum. Yes. A built-in vacuum. This electric foot file is a total game-changer. It sucks up all the shavings as it exfoliates and removes calluses. And, unlike those metal foot files, PediVac™ has two interchangeable pads – a rough emery pad to remove calluses and a fine-grit pad to buff feet smooth. I use PediVac™ about 2 to 3 times a week alternating between the two-speed settings.  My feet have never felt smoother!
After you treat your feet to PediVac™ you need to follow up with a super-duper moisturizer to keep your feet looking their best. Regular moisturizer is okay. However, I noticed that my feet looked great for like the first hour after applying it but then got really dry. Then, I switched to coconut oil. This helped, but my feet still got dry halfway through the day. Plus, it's oil. It was messy to apply (easier in the winter, but pain during the summer) and smelled like – well, coconut oil. Use too much, and you run the risk of your shoe slipping out of your shoe; too little, and you'd get these weird arid patches where the oil missed your skin.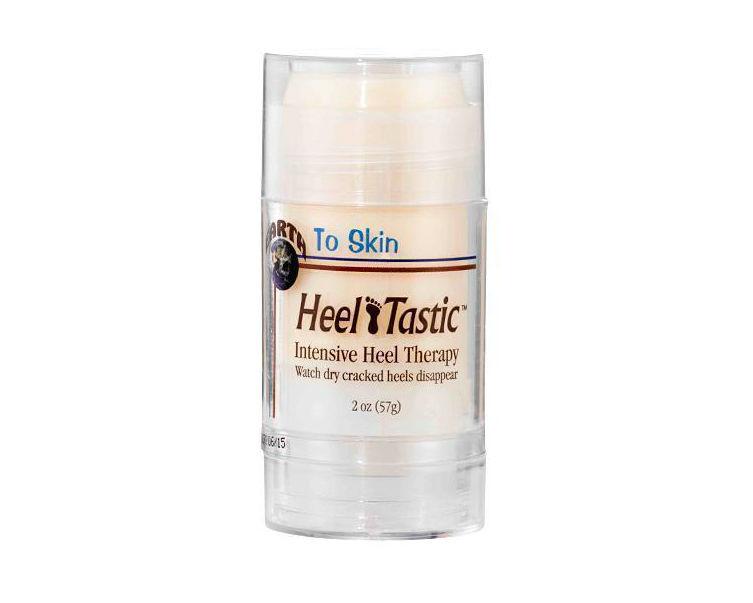 When I tried Heel Tastic™ I was a little skeptical. I mean, I tried pretty much everything to make my feet soft, and have been disappointed time and time again. So, to say I was surprised is an understatement. When I first applied Heel Tastic™ it felt like the clouds cleared from the sky and birds came out and started singing. Heel Tastic™ protects your feet while nourishing the skin with restorative oils, like Neem and Karanja. All this protective goodness is packaged in a convenient applicator. Just roll it across your feet and you're done!
So, if you're hesitant about wearing sandals or flip flops because you can't remove unsightly calluses, don't give up hope. Give PediVac™ and Heel Tastic™ a try.