I'm proud to announce that Santa completed the first week of his fitness journey successfully! That's not to say there weren't any low points. I kept reminding the Big SC that change happens gradually.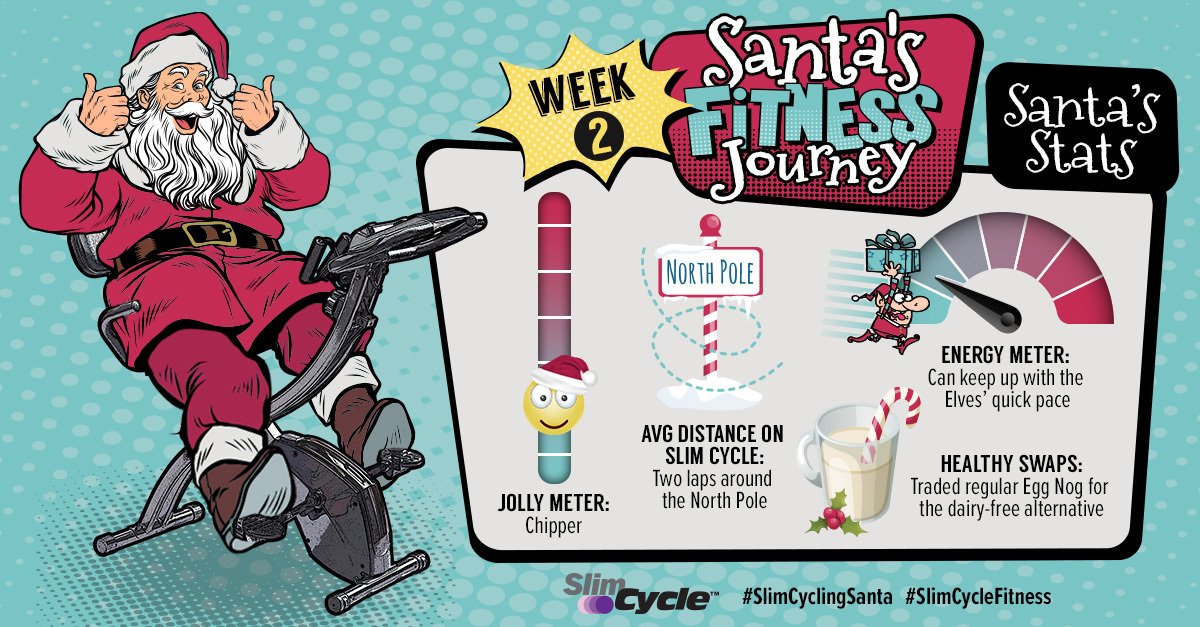 Santa had a rough start but by day three, he was cycling an average of about two laps around the North Pole! That's pretty far. Like I said, starting out was tough. There were moments of huffing and puffing where I thought he was going to give up and just quit. But once he got in the swing of things, he was able to increase his endurance. Very proud he overcame those moments of weakness!
By the end of week one, the elves starting noticing a difference in Santa's energy. Usually, Santa has a difficult time keeping up with us. Well, not anymore. Since he started using Slim Cycle, he's able to keep up with our quick pace. AND he's not out of breath as much. I like to think that this little improvement is a big win for him.
Diet-wise, Santa likes to knock back the eggnog. Well, I'm no expert, but I can't imagine that drinking a few gallons of the stuff a week is good for anyone. So, I recommended that Santa switch to the dairy-free alternative. Reluctantly, he did. And you know what? He liked it! The Big SC also started incorporating more water in his diet, which helps curb his appetite and is great for his overall wellness. In the coming weeks, I'll see if I can convince him to make more healthy swaps. I think he will – especially when he starts seeing the positive results of his fitness journey.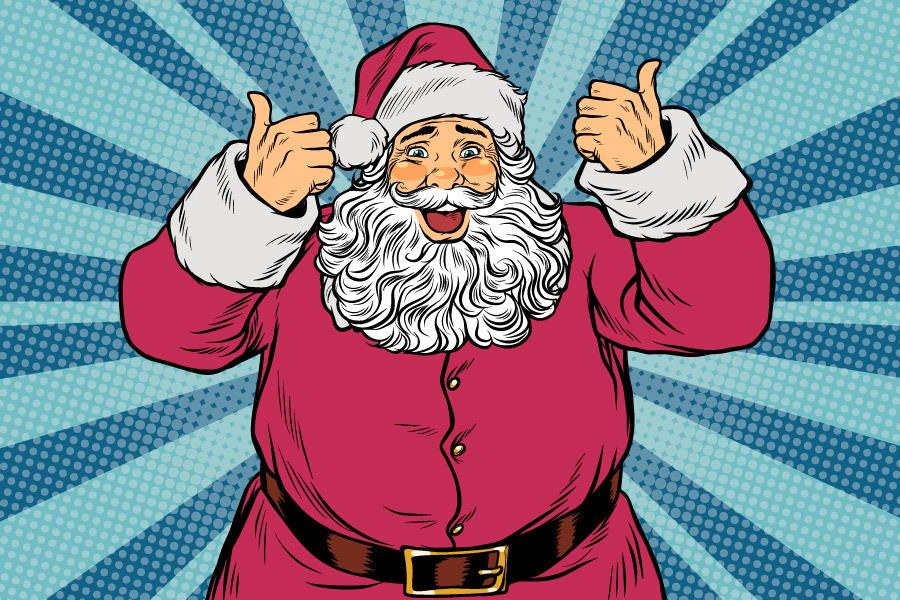 And Mrs. Claus confided in me that she's noticed that he's chipper. Now that it's November, it's all business with the Big SC. He's gotta be very professional during this time because he's afraid that if he slacks off, us elves will slack off, and then it will be complete chaos getting presents out by Christmas Eve. I'm so happy that his mood is moving in a positive direction. I was really starting to get worried that he wouldn't recover from the funk he was in.
I'm really proud of Santa – he's doing great! Stay tuned for Santa's fitness update next week.